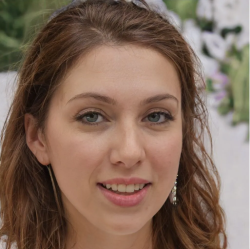 Latest posts by Jessica Thompson
(see all)
TOKYO — Honda Motor Co., in the midst of a massive corporate makeover, is planning a radical ramp-up of electric vehicles in North America, from barely any sales today to enough factory firepower to sell 800,000 in 2030 as the Japanese automaker piles on local capacity to build battery-powered cars.
Part of that surge will come from a production-sharing plan with partner General Motors.
But from the 2026 model year, Honda will introduce its own EVs and start making them in North America, sometime between the latter half of 2025 and early 2026, said Shinji Aoyama, senior managing executive officer in charge of Honda's electrification strategy.
Detailing the game plan last week at Honda's global headquarters, Aoyama said EV production should account for 40 to 50 percent of the company's total output in North America in 2030. That target equates to volume of around 800,000 vehicles, he said.
"This is in line with our 2050 carbon neutrality goals," Aoyama said. "This is also due to U.S. regulations. But that could change depending on changes in the U.S. administration."
The push is part of CEO Toshihiro Mibe's plan to phase out Honda's internal combustion engines by 2040 and transform the automaker into a carbon neutral power product and mobility provider.
Aoyama, who led Honda's U.S. and North American operations until last October, said a dedicated Honda EV line will be on top of those operated as part of the GM-Honda partnership. Honda's in-house line will build EVs based on the company's proprietary e:Architecture platform.
Honda will likely convert one of its existing assembly lines in North America into an EV-dedicated line, Aoyama said. He did not say which of its regional factories might get the upgrade.
Honda is also planning a dedicated EV line in Japan, where it plans to launch mini EVs.
The initial EV line in North America likely won't encompass a huge overhaul.
"I don't think we will be able to change the manufacturing methods from gasoline-powered vehicles drastically," Aoyama said about production engineering for the battery-electrics. "I think it will take some more time for creating ideal production lines that specialize in BEVs."
EVs built on e:Architecture will be large segment vehicles. Those being co-developed with GM will be midsize and ready for release from 2027.
Honda and GM are still discussing where to manufacture those models. They could be manufactured both at GM and Honda plants, not only in North America but overseas as well.
"Honda vehicles could be manufactured at GM plants, or GM cars could be produced at Honda plants," Aoyama said. "Making such adjustments at plants in different countries between the two companies can pose a rather high hurdle."
Aoyama's overview came a week after Honda said it will invest ¥5 trillion ($39.91 billion) over the next 10 years in electrification and software as it rolls out 30 full-electric vehicles globally and builds production capacity for 2 million EVs annually by 2030.
The road map still leans heavily on gasoline-electric hybrid technology.
In 2030, for instance, Honda expects 30 percent of its North American business to be hybrid, while 20 percent will be traditional internal combustion vehicles.
Hybrid penetration will keep increasing through the 2020s before plateauing and eventually declining.
"Even in North America, we estimate that hybrid models will increase significantly in the 2023 and 2024 model years," Aoyama said. "That will peak out in the late 2020s."
In Japan, Honda envisions about 20 to 30 percent of its local production capacity to be dedicated to EV output in 2030.
Honda's total capacity in Japan is currently 816,000 vehicles.
This month, Honda announced it would team up with GM to sell millions of co-developed "affordable" EVs. And last month, Honda said it will partner with Japanese electronics giant Sony Corp. to market co-developed EVs from 2025.
The 2 million EVs that Honda expects to produce in 2030 represent about 40 percent of that year's 5 million-vehicle global output plan. But the Japanese carmaker, which now sells about 4.5 million vehicles a year worldwide, has a long way to go before going pure BEV.
To date, it has sold only 32,678 battery-electrics, cumulatively, since marketing its first, the Honda EV Plus, in 1997. Almost half of those sales, 14,324, came in 2021 alone.
The automaker has made a much bigger dent with hybrids, a segment it helped pioneer with the Insight. It has sold 3.91 million hybrids cumulatively over the years, including 561,165 gasoline-electrics in 2021.
The limited-run EV Plus, a squat three-door microcar, was Honda's first EV, but the battery-powered version of the low-selling Clarity sedan was the first to be marketed in the U.S.
Today, its only all-electric offering for international sales is the Honda e urban runabout. It has sold 8,729 of those subcompact hatchbacks in Europe and Japan through the end of 2021, including 4,171 last year. Honda also sells three locally focused EV models in the China market.