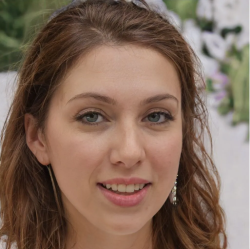 Latest posts by Jessica Thompson
(see all)
MILAN — Maserati will add a full-electric version of the coming Grecale midsize SUV built on a revised version of the Giorgio platform developed by Fiat Chrysler Automobiles, rather than a new Stellantis dedicated EV platform.
The Grecale is due to be launched this summer with internal-combustion versions on the Giorgio platform, which was first used in the Alfa Romeo Stelvio SUV and Giulia sedan.
For the full-electric Grecale, expected to be released in 2023, the Giorgio platform will be heavily re-engineered by Maserati. It will potentially feature 800-volt architecture, enabling shorter charging times than the 400-volt architecture currently used in most EVs. 
So far 800-volt architecture has been used in production cars only by Porsche, Hyundai and Kia. Maserati plans to use 800-volt architecture on the full-electric version of its MC20 supercar that will be shown this year.
A Maserati news release this week announced that the Grecale would be revealed on March 22, initially expected with internal combustion and hybrid powertrains. The release had most data deliberately obscured, but said that "the gaps will be filled in on March 22."
The Grecale, Maserati's second SUV after the large Levante, was originally due to be revealed in 2021, but the chip shortage delayed that until this year.
The first full-electric SUV from Maserati will not use one of the four "BEV by design" platforms that Stellantis showed in a July 2021 presentation of its electrification strategy.
Those platforms will be called STLA Small, STLA Medium, STLA Large and STLA Frame. STLA Large will be dedicated to "AWD performance and American muscle," according to Stellantis. The architecture will allow a 0-100 kph (0-60 mph) acceleration time as low as two seconds and a maximum range of 800 km (500 miles). Stellantis also cited the possibility of using 800-volt architecture. 
The new platforms will be "ready to extend their life into the next decade," CEO Carlos Tavares said.
In a recent interview with Automotive News Europe, Alfa Romeo CEO Jean-Philippe Imparato said the replacements for the Giulia and Stelvio – expected around mid-decade – would be based on STLA Large, which allows for both rear- and all-wheel drive.
More details about Maserati's future products are expected to be revealed on March 1, when Tavares presents Stellantis' first strategic plan, following its creation in January 2021 after the merger of FCA and PSA Group.