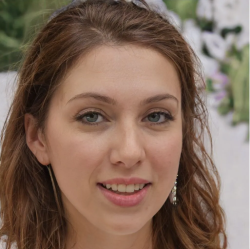 Latest posts by Jessica Thompson
(see all)
Self-driving truck startup Gatik will expand its operations through an agreement with new partners Georgia-Pacific and KBX to deliver paper goods to 34 Sam's Club hubs and stores in the greater Dallas-Fort Worth area.
For Gatik, which concentrates on traveling shorter "middle mile" truck routes and foregoing interstate travel, the new partnership represents substantial growth in both business opportunity and operational scale.
The company has existing partnerships with the likes of Walmart and Canadian grocery-store chain Loblaw. With Walmart, Gatik operates a driverless route in Bentonville, Ark.
For more coverage of autonomous vehicles, click here.
The Georgia-Pacific and KBX service is expected to begin next month, starting with six trucks in an overall operation that will run 24 hours a day, seven days a week. At least for now, human safety drivers will sit behind the wheel in the new deployment.
"Once proven, we believe autonomous deliveries will enable us to remove cost and complexity from the supply chain," Hayes Shimp, vice president of sales at Georgia-Pacific, said in a written statement. The company makes products like paper towels and napkins, which Gatik will haul.
Texas has become the epicenter of autonomous truck testing. Self-driving truck companies such as TuSimple, Waymo, Embark, Aurora, Kodiak Robotics and others have established operational hubs in the state.
What distinguishes Gatik in its new partnership is its planned use of 26-foot Class 6 trucks. Georgia-Pacific had been using Class 8 tractor trailers on the routes that Gatik will now ply. The change will translate to reduced logistics costs and allow what the partners call "near real-time inventory fulfillment."
KBX is the global logistics arm of Koch Industries, which Gatik counts as a key investor through its Koch Disruptive Technologies investment firm. Other key backers include Wittington Ventures, Goodyear Ventures, Trucks VC and Ryder Ventures.
Last fall, Gatik and Ryder began collaborating on creating an autonomous delivery network across North America, with an initial focus on Dallas-Fort Worth.