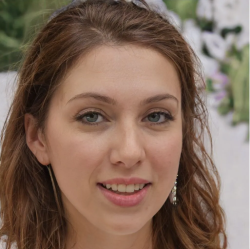 Latest posts by Jessica Thompson
(see all)
TOKYO — Electric vehicles are finally finding traction as sales and investment plans rapidly expand. But automakers say EVs will really take off with the arrival of solid-state batteries.
The next-generation power packs promise safety, cost, weight and performance improvements over today's lithium ion batteries. And crucially, they could spur wider EV adoption in popular segments such as pickups, large SUVs and sporty cars, where weight and size are issues.
Japanese automakers are among the more bullish about the technology. Toyota, Nissan and Honda see solid state coming to market in the latter half of the 2020s. European players are also splurging on solid state. Volkswagen envisions having the technology on the road by 2025.
In Japan, where automakers took an early lead in battery technology with their push into gasoline-electric hybrids, companies have high expectations for the solid-state era.
Toyota Motor Corp. has working prototypes and sees solid state enabling its coming lineup of low-slung, sporty Lexus EVs as the premium brand goes all-electric in the U.S. by 2030.
Honda Motor Co. is expected to build a pilot line for solid-state batteries this year and is banking on the technology to power its transition to a combustion-free automaker by 2040.
Nissan Motor Co. announced last fall that it will plow about $1.24 billion into developing solid-state batteries on the way to bringing them to market around 2028.
Crucially, Nissan has even put a price target on its batteries: $75 per kilowatt-hour.
"You cannot say the cost number unless you have a logic behind it," CEO Makoto Uchida told Automotive News in December. "If we didn't have confidence, we wouldn't talk about how much per kilowatt-hour. All-solid-state batteries will be a game-changer in allowing a greater variety of vehicles."
Among the expanded possibilities are large pickups and SUVs, Nissan says.
Much of the global industry is hot for solid state.
Chinese EV maker Nio is among the most aggressive, saying it will offer the technology by the end of 2022. Others are looking further ahead — Stellantis (2026), BMW (2026), Daimler (2028) and Hyundai (no earlier than 2030).
Because solid-state batteries are far more energy-dense, automakers can use fewer of them without sacrificing driving range or performance. They can also greatly reduce vehicle weight. And because they are less prone to fire, they are safer and don't need complex cooling systems.
Solid-state batteries can also charge faster and last longer.
But the batteries still face big technological and quality-control hurdles. Ceramic separators can crack, dendrites can form in the puttylike electrolyte — short-circuiting the battery — and high-volume manufacturing requires exacting standards that are hard to sustain.
That is why automakers are competing to enlist startups in the search for breakthroughs. The legacy metal-benders are betting these specialists have new battery know-how.
Last year, Ford Motor Co. and BMW led a $130 million funding round in a solid-state battery startup called Solid Power. An earlier funding round for Solid Power attracted backing from South Korea's Hyundai Motor Co. and Samsung Electronics.
Solid Power, of Thornton, Colo., says its battery will be safer, less expensive and more powerful than today's lithium ion batteries. The company is focusing on a sulfide-based solid electrolyte, which it says has the best balance of conductivity and defect-free manufacturability.
"We expect to scale electrolyte production to power 800,000 electrified vehicles using our all-solid-state battery cells annually by 2028," Solid Power says on its website.
Also in the solid-state game is QuantumScape, a Volkswagen-backed startup based in San Jose, Calif., that is targeting 2024 for introducing its batteries. QuantumScape is working on a flexible ceramic separator and lithium-metal anode in a single-layer, pouch-style battery cell.
Meanwhile, rival Factorial Energy from Woburn, Mass., has won funding for its solid-state battery development from the likes of Stellantis and Mercedes-Benz.
Stellantis CEO Carlos Tavares is among those seemingly convinced that times are about to change.
"Our investment in Factorial and other highly recognized battery partners boosts the speed and agility needed to provide cutting-edge technology for our electric vehicle portfolio," Tavares said.
"Initiatives like these will yield a faster time to market and more cost-effective transition to solid-state technology."
Peter Sigal of Automotive News Europe and Richard Truett contributed to this report.