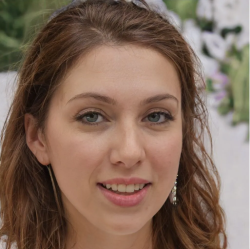 Latest posts by Jessica Thompson
(see all)
Vinfast on Thursday announced that it had registered with the United States Securities and Exchange Commission (SEC) for an initial public offering (IPO).
The automaker's announcement did not include the size of the offering, which Vinfast previously said it planned to launch in the second half of this year. Bloomberg estimates a $2 billion valuation, which it says would be the biggest ever for a Vietnamese company.
Vinfast is the automotive unit of Vietnamese conglomerate Vingroup JSC. It launched with vehicles based on hand-me-down BMW platforms, but quickly moved onto electric cars—some of which will be built and sold in the United States.
Vinfast at the 2022 Consumer Electronics Show
The IPO announcement comes shortly after Vinfast announced plans for an EV factory in North Carolina, which is scheduled to start producing vehicles in 2024. The factory will have an annual production capacity of 150,000 vehicles, Vinfast has said.
Vinfast aims to start selling cars in the U.S. in late 2022. The first two models will be the VF 8 and VF 9 electric SUVs, which were first shown in prototype form at the 2021 Los Angeles auto show as the VF E35 and VF E36. As of February, the automaker hadn't finalized specifications for either model, though. Vinfast plans to build both models at the North Carolina factory once it's up and running.
The automaker showed three more EVs—the VF 5, VF 6, and VF 7—at the 2022 Consumer Electronics Show, but it's unclear what the timeline will be for their launch. Vinfast is currently taking reservations for the VF 8 and VF 9, however, with prices starting from $41,000 and $59,000, respectively. Pricing does not include the cost of the battery; customers will be required to lease batteries from the company.