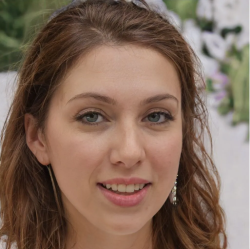 Latest posts by Jessica Thompson
(see all)
Volvo Cars' venture capital arm has invested in battery technology startup StoreDot, betting the company's fast charging tech could be a game-changer as the automaker rolls out new electric vehicles.
"We believe StoreDot has very interesting battery technology," said Alexander Petrofski, head of the Volvo Cars Tech Fund. "They specialize in anode material, improving charging times quite significantly. Given that electrification is a major priority for Volvo Cars, this is technology that is of significant interest to us."
Volvo did not disclose how much it invested in StoreDot, which has received funding from companies including Daimler, VinFast and BP in previous rounds. Petrofski said Volvo's investments usually account for less than 10 percent of a company's value.
"We don't want to control the company because if we wanted to control it, we could buy it," he said. "But we don't want to. We want it to prosper standing on its own legs."
StoreDot, founded in 2012 in Herzliya, Israel, has raised $190.5 million to date, according to Crunchbase records.
The company is developing fast charging battery technology it says could allow EVs to get 100 miles of range with two minutes of charging by 2032. The company plans a gradual evolution toward that target: It seeks to mass-produce batteries that can achieve that range with five minutes of charge by 2024, followed by tech that can hit that figure in three minutes by 2028.
The startup uses battery chemistry that differs from that of many of its competitors in the burgeoning EV battery industry. StoreDot says it replaces traditional lithium ion graphite anodes with silicon synthesized with proprietary compounds. This, it says, results in faster charging times.
The investment comes as Volvo prepares to roll out a host of electric models. The automaker has set aggressive electrification targets, planning to phase out gasoline-powered vehicles, including hybrids, in its lineup by 2030.
Petrofski said Volvo hopes its investment will help StoreDot grow and prove out its technology — and, crucially, help the automaker get prioritized commercial access when new products launch.
That's the case with each of the 12 companies the Volvo Cars Tech Fund has invested in so far, including lidar technology startup Luminar, Petrofski said.
"We're working with multiple partners, and we're trying to explore the various technologies that are on the market," he said. "Like everybody else, we do not have the perfect blueprint for the future, so we need to keep exploring."
Volvo and StoreDot will collaborate mostly through a joint venture the automaker established last year with Swedish EV battery-maker Northvolt.
The JV, valued last year at $3.3 billion, is focused on the "development and manufacturing of state-of-the-art battery cells, specifically developed and tailor-made" for use in electric Volvo and Polestar models, according to Volvo. As part of the JV, the companies plan to build an R&D center and a battery manufacturing plant near Gothenburg, Sweden.
"We very much believe in creating an ecosystem of companies that can leverage each other's technologies," Petrofski said.
In addition to the ability to tap emerging technologies, Petrofski said the JV and Volvo's investments in startups such as StoreDot are about gaining access to talent at a time when skilled engineers are in high demand. StoreDot employs about 120 people, he said.
The investment comes approximately four years after the launch of the Tech Fund. Beyond StoreDot and Luminar, companies in the fund's portfolio include supply chain risk mitigation company Circulor and MDgo, an Israeli startup that connects insurers, consumers and doctors with crash data.