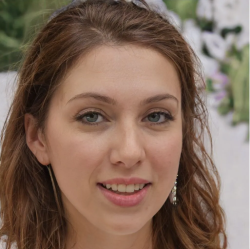 Latest posts by Jessica Thompson
(see all)
Signage outside Lordstown Motors Corp. headquarters in Lordstown, Ohio, on Saturday, May 15, 2021.
Dustin Franz | Bloomberg | Getty Images
Shares of electric vehicle startup Lordstown Motors disclosed on Monday that a funding deal with Foxconn is in jeopardy – and that it may go bankrupt if the deal doesn't happen. Shares sank 25% in early trading.
Lordstown said in a Monday regulatory filing that it received a letter from Foxconn on April 21 alleging that the startup was in breach of an investment deal because its stock had fallen under $1 per share for 30 consecutive trading days, triggering a delisting notice from NASDAQ.
The embattled startup struck a deal to sell its Ohio factory to the Taiwanese contract-manufacturing giant last year. Following that deal, which closed in May 2022, the two companies agreed to a second deal in which Foxconn would invest up to $170 million in Lordstown, amounting to a 19.3% stake.
Foxconn paid the first $52.7 million due under that deal last year, but the remainder – and the deal itself – is now in jeopardy.
Under the terms of the deal, Foxconn is supposed to invest $47.3 million within 10 days of regulatory approval by the Committee on Foreign Investment in the United States. That approval was secured on April 25, Lordstown said, meaning that Foxconn is obliged to make that investment by May 8.
Lordstown said it's concerned that further investment won't come in before that deadline, and that Foxconn doesn't seem to be making a good faith effort to complete an EV plan that is one of the deal's milestones.
The two companies had agreed to finalize a plan to jointly develop a new EV by May 7, after which Foxconn is obliged to invest an additional $70 million. According to Lordstown, that plan hasn't been finalized because Foxconn isn't making "commercially reasonable efforts" to finish it.
In a statement to CNBC, Lordstown said that Foxconn's actions are "completely unwarranted" and have resulted in "material — and what is becoming irreparable — harm to the company."
Lordstown warned in the filing that it may be forced to file for bankruptcy protection if the Foxconn deal falls through. The company still had $221.7 million on hand as of the end of 2022, but it lost over $100 million in the fourth quarter.
Foxconn didn't immediately respond to a request for comment.