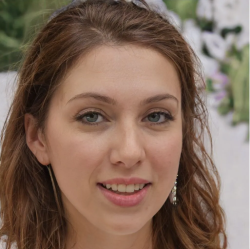 Latest posts by Jessica Thompson
(see all)
BIRMINGHAM, Ala. — Scott McLaughlin finally got an opening to surge past Romain Grosjean, took advantage of it and was scarcely challenged the rest of the way to his fourth IndyCar win Sunday at Barber Motorsports Park.
It was the second time this season they've battled for a potential win, but this time McLaughlin and Grosjean avoided getting tangled up in the process. McLaughlin, from New Zealand, wound up with Team Penske's seventh win in 13 races at the permanent road course — and his first since breaking out with three victories last season.
"It's been coming," McLaughlin said. "We've been close."
Grosjean had been furious with McLaughlin when the two touched heading into a corner at the opening race in St. Petersburg, Florida, both slamming into a tire barrier. McLaughlin drew an avoidable contact penalty. McLaughlin said "there's no hard feelings" between the two.
This time, it was clean racing for the win.
Grosjean started on the pole for the second time this year and led much of the way, but he went wide on Turn 5, leaving McLaughlin enough room to pass on the inside with 19 laps to go. Grosjean didn't have a push to pass left to help him overcome the mistake in an otherwise strong weekend.
The Swiss-born Frenchman and former Formula One driver in search of his first IndyCar victory came close again with his second runner-up finish of the season. He wound up just trying to hold off Will Power, McLaughlin's teammate, a two-time Barber winner who went from 11th to third.
McLaughlin, meanwhile, picked up momentum as the series heads to Indianapolis for May, capped by the Indy 500. He moved up to fourth in series points with four different winners in as many races.
Defending champion Pato O'Ward finished fourth and spent the first part of the race warily keeping an eye on Scott Dixon, who had fumed after contact sent him nose first into a tire barrier at Long Beach.
Alex Palou, the 2021 winner, was fifth. Three-time Barber winner Josef Newgarden never recovered from apparent suspension issues after early contact with Felix Rosenqvist.
Series leader Marcus Ericsson, last year's Indy 500 winner, finished 10th in his first race since getting married right after Long Beach.
IndyCar will return to action May 13 on the road course at Indianapolis Motor Speedway. Colton Herta is the defending race winner.
The Associated Press contributed to this report.