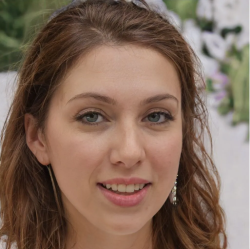 Latest posts by Jessica Thompson
(see all)
Put simply, the BZ4X doesn't make all the performance poses flaunted by the latest electric crossovers. The dedicated off-road mode, called X-Mode, is borrowed from Subaru, so it has plenty of outdoorsy credibility that's rare in this cohort. We give the BZ4X a bonus point for being able to go comfortably where the pavement ends and the surfaces turn slippery. It also gets another point for docile handling and good ride quality, which fits the mission well. That adds up to a 7 out of 10. 
There are two different layouts for the BZ4X—a single-motor, front-wheel-drive version making 201 hp and 196 lb-ft, and a dual-motor, all-wheel-drive version making 214 hp and 248 lb-ft. The single-motor version has a 71.4-kwh pack loaded with Panasonic cells, and the dual-motor version uses a 72.8-kwh pack incorporating CATL cells. Counterintuitively, the front-drive version gets what Toyota considers the superior pack, enabled for faster charging. 
At a curb weight of up to 4,464 lb, the AWD BZ4X is about 800 lb heavier than the gasoline RAV4 crossover. You might not know that because the torquey motor system gives it a quiet punch and the low-mounted battery pack gives it an almost nimble feel. Although built on a dedicated EV platform, the BZ4X is otherwise laid out like other compact sedans and crossovers, with a four-wheel independent suspension—struts in front—plus four-wheel disc brakes and electric power steering. The steering is precise, although the turning circle of 40.0 feet is larger than other compact vehicles. Ride quality is on the soft side, and handling is tuned to be easy and predictable, not downright sporty. 
Suitably, the BZ4X doesn't have a Sport mode. There are Eco and Normal, plus a regenerative boost mode that permits something close to the one-pedal driving you'll find in other EVs, although you'll need to apply the brakes in the last few feet. A Hold button turns off the idle creep when you lift off the brake pedal, keeping stationary until you again press the accelerator.
The BZ4X doesn't charge at the road-trip rate of other rival models (just 100 kw for AWD versions), but well-coordinated brake regen, a pleasant ride, and overall refinement will more than make up for it. The BZ4X is one of the few electric crossovers good for some trail driving off-pavement. On pavement, its EPA-rated 119 MPGe trails only the Tesla Model Y in electric crossover efficiency.  
Is the BZ4X 4WD? 
Yes. However, dual-motor all-wheel-drive versions of the BZ4X underscore a different philosophy than some other models in this competitive set, as they're less about added traction than much-improved performance. Subaru's X-Mode is included in all-wheel-drive versions of the BZ4X, and it allows a different torque distribution plus a little more wheelspin when you need it for snow, dirt, or mud. We haven't tested that in the BZ4X but found it to deliver exactly as billed in the related Subaru Solterra.
How fast is the Toyota BZ4X?
In dual-motor all-wheel-drive form, the BZ4X can dash to 60 mph in a Toyota-official 7.1 seconds, while the dual-motor version takes 6.5 seconds. It isn't as brisk as other electric vehicles, but it's quicker and quieter than rival gas models. 
Review continues below