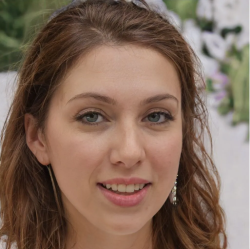 Latest posts by Jessica Thompson
(see all)
Much is made of the vehicle parts that will be lost in the transition to electric vehicles. But even many components that remain could be in for big changes.
Take wheels, for example. Unless the flying cars of science fiction ever become reality, cars and trucks will continue to move on wheels, regardless of power source. But as automakers seek to cut weight and increase EV range, suppliers of wheels and tires are under pressure to find ways to make those parts lighter.
Relative newcomers are looking to shake things up. Carbon Revolution, a 15-year-old Australian wheel-maker, is one of them.
The company produces wheels made of carbon fiber. Thus far, they have been seen mostly on high-end performance vehicles such as the Ford GT, Ferrari F8 Spider and Chevrolet Corvette Z06.
CEO Jake Dingle said the company has brought manufacturing costs down to the point where building carbon-fiber wheels on a mass scale is now possible. Carbon Revolution sees much of its growth potential in the EV market, where automakers are all ears on increasing range.
"This can be more than just a niche technology," Dingle told Automotive News. "If you're an EV designer today, and you're searching for the next thing to give you some more miles per charge, this would be a big lever to pull."
Carbon Revolution said its wheels are 40 to 50 percent lighter on average than standard aluminum wheels on the market today. The company further says its wheels can be designed in more aerodynamic shapes than aluminum wheels, decreasing drag and increasing range.
In total, the company estimates using carbon-fiber wheels can give EVs between 5 and 8 percent longer range.
To be sure, carbon-fiber wheels remain more expensive than their aluminum counterparts. But as manufacturing costs come down and EV adoption accelerates, Carbon Revolution expects carbon-fiber wheels to claim approximately 15 percent of the aluminum wheel market by 2035.
"To be able to come into the market and be able to offer a range-extending technology that's also a premium technology that people love to look at, we see it as an advantage," Dingle said.
Wheels are not the only standard parts that could be overhauled as the industry electrifies. Here are more examples.
German supplier giant and longtime tire maker Continental has been promoting its Conti GreenConcept tire, which debuted late last year. More than half of the tire is made from traceable, renewable and recycled materials such as vegetable oils, rice husk ashes, dandelions and plastic bottles.
And the concept showed how those materials can lead to weight savings. The tire weighs about 16.5 pounds, or about 40 percent less than other tires of the same size, leading to extended range of up to 6 percent, according to Continental.
Automakers are looking for weight savings in any way possible, and that extends to innovations in brake lines.
Canadian diversified supplier Martinrea International Inc., for example, has developed brake lines reinforced with graphene, a durable, strong, ultralight carbon-based material that has also been floated as a promising breakthrough for EV batteries.
Martinrea, which is the largest shareholder of graphene producer NanoXplore Inc., said it offers brake lines that incorporate graphene into nylon, resulting in weight savings of up to 25 percent compared with traditional brake lines. The Martinrea brake lines also offer "improved strength and chemical resistance," according to the supplier.
The brake lines were selected in April as a 2022 Automotive News PACE Award finalist.
BMW this year unveiled its iX Flow concept that could change colors with the touch of a button.
The vehicle is coated with a microscopic electrophoretic material similar to the e-ink used in Kindle tablets. Depending on how the material is electrically stimulated, the vehicle's surface appears to be either white or black.
BMW was not just showing the color-changing technology for aesthetic reasons. It could also make a vehicle more efficient. For example, turning the vehicle white on a hot, sunny day could help reduce air conditioning use, which could allow the vehicle's power to last longer before a recharge is needed.
The basic elements of a vehicle are unlikely to change because of electrification. A driver still needs a steering wheel and accelerator and brake pedals. There will continue to be seating for other passengers.
But because EVs require fewer parts to operate than internal combustion engine vehicles, many possibilities for major redesigns exist.
One of the latest examples comes from Lincoln, which debuted its Star Concept in April ahead of the luxury brand's launch of three new EVs in the coming years. It features a front trunk, where an ICE engine would normally be, which includes "electro-chromatic glass" on the hood.
That glass can change from transparent to opaque, "allowing light in when the vehicle is in motion and darkening to hide stored valuables when parked," Lincoln said in a written description.
Other brands have envisioned interiors that are roomier and allow for more customization, including swivel seats that can face those behind them.