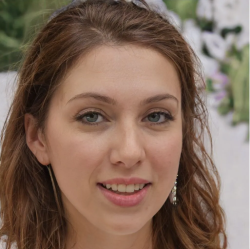 Latest posts by Jessica Thompson
(see all)
Qualcomm Inc. last week closed on its acquisition of Swedish tech supplier Veoneer's Arriver software stack, giving the tech giant a larger foothold in the emerging mobility space.
Don't expect Qualcomm to stop there.
"Qualcomm is focused on this market and this space for the long haul, and this is just the start," said Nakul Duggal, the company's general manager of automotive.
Duggal spoke with Automotive News on Monday, April 4, the day Qualcomm finalized the acquisition of Arriver and its computer vision, drive policy and driver-assistance assets, which will be integrated into the company's Snapdragon Ride platform.
Qualcomm agreed to buy Arriver as part of a deal with Veoneer and New York private equity firm SSW Partners, which bought the remainder of Veoneer's business.
Qualcomm said it would provide more financial details about the deal in its next quarterly earnings call, though it was reported in October that SSW and Qualcomm would purchase Veoneer in total for $37 per share, or about $4.5 billion.
The move was a boon for Qualcomm, which has doubled down on its automotive business in recent years, seeing opportunity in providing systems for automakers in the driver-assist and automated-driving spaces. The company outbid supplier giant Magna International Inc. for Arriver, after Magna had agreed to purchase Veoneer for about $3.8 billion.
Duggal said the move will allow Qualcomm to become a provider of a full advanced driver-assistance system software stack, making its software business more valuable for potential automotive customers and partners. The move positions Qualcomm "extremely well" within the auto industry as electrification advances and vehicles become more automated and connected, he said.
"This will allow us to be able to have a turnkey solution, where we as Qualcomm can provide a full ADAS stack," Duggal said. "This opens up a lot of opportunities for us."
Crucially, Duggal said the acquisition gives Qualcomm access to a large team with extensive auto experience. While Qualcomm would not confirm how many employees are being added, he said they will be critical for the company as it looks to expand its automotive business.
"We realized that if we wanted to be serious about the ADAS space, we needed a team that had a lot of experience and expertise in that area," he said.
That is especially important because the systems Qualcomm is building are "highly modular," Duggal said.
Moving forward, Duggal said Qualcomm is looking to continue adding partnerships with various automakers and other players in the industry. He pointed to the company's recent collaboration with BMW as an example of a fruitful partnership.
BMW and Qualcomm last month said they would offer an autonomous-driving platform they developed together for use by other automakers after it appears in BMW vehicles from 2025 onward. The system utilizes Qualcomm's Snapdragon Ride platform.
Likewise, Qualcomm remains open to acquisitions that can help it to "maximize the value that the platform can generate for automakers," Duggal said.