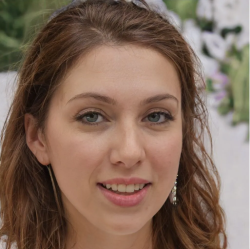 Latest posts by Jessica Thompson
(see all)
Within an hour of hearing about a fatal crash between a self-driving test vehicle and a pedestrian, Bastien Beauchamp started thinking about better ways for autonomous vehicles to communicate with vulnerable road users.
"I saw that news, and I was really shocked," said Beauchamp, a serial entrepreneur. "I thought, 'This is the future, where you have no power and don't make eye contact with a driver.' I thought there must be a way to have some power as a pedestrian or bicyclist."
Shortly after the crash, in which an Uber test vehicle struck and killed Elaine Herzberg on March 18, 2018, Beauchamp began developing an app-based technology he envisioned as a digital seat belt that could better protect pedestrians, bicyclists, scooter riders and others from self-driving vehicles. Quickly, he broadened the idea to address communications with both human and automated drivers.
Four years later, the Berkeley, Calif.-based startup he founded in 2018, called Important is testing connected-vehicle technology that he hopes can one day curtail many of the 1.3 million worldwide traffic deaths that occur each year.
Beauchamp's idea is perhaps deceptively simple. Anyone who downloads the Important app can transmit highly accurate location information that alerts drivers to their presence. Currently, any driver who has downloaded the app can receive those alerts.
Someday, he anticipates that Important will be further integrated into vehicles, and should drivers not respond, those alerts would trigger automated emergency braking in cars driven by humans. In AVs, the app can provide information from beyond the line of sight of traditional on-board sensors such as lidar, cameras and radar. There are further use cases beyond public roads, for example in forklifts operating in warehouses.
Important has conducted pilot projects with public-transit agencies and expects to unveil others in the months ahead. Its technology is outfitted on vehicles deployed by self-driving tech company May Mobility in Ann Arbor, Mich. Beauchamp said the company is also testing with a major automaker and Tier 1 supplier.
The timing is perhaps fortuitous.
Automakers have long sought to develop similar connected-vehicle technology on their own, known as vehicle-to-everything or V2X, and those efforts have crawled along for decades and stalled for a variety of reasons. Experts say a reduced slice of wireless spectrum devoted to these communications may hinder efforts to specifically protect pedestrians.
Meanwhile, the White House infrastructure bill enacted last November contains provisions that expand pedestrian safety and connected-vehicle tech research. Two years from now, regulators could add metrics to federal crash-test standards that incorporate better pedestrian protections.
"We've seen different groups point out current weaknesses with existing pedestrian AEB systems, and we're seeing the government and industry taking these technologies a little more seriously," said Hannah Osborn, who took over as Important's CEO in February as Beauchamp moved into a new role as chairman of the company's board.
The company views its technology as complementary to those existing systems, excelling in scenarios where current detection efforts fall short. Weather conditions, restricted fields of view during turns, pedestrians emerging from between parked vehicles and other factors that make it difficult for on-board sensors to detect people would be improved upon, so long as other road users had downloaded the app.
More than 6,700 pedestrians were struck and killed in the U.S. in 2020, up 4.8 percent from the previous year, according to Governors Highway Safety Association estimates. But beyond that figure lies a more jarring trend: Since the number of vehicle miles traveled decreased, the organization said the 2.3 pedestrians killed per billion miles traveled represented a year-over-year increase of 21 percent from 2019. That's the highest one-year jump since federal regulators began keeping records in 1975.
As government officials and safety advocates search for ways to stem those increases, some see Important's technology as a way to get there.
"Using a system like Important's is really key in the sense that it adds redundancy to current instrumentation," said Carlos Cardillo, executive director of corporate partnerships at the University of Nevada's Center for Applied Research in Reno. "It adds a layer of protection for when the current system fails, and for pedestrians who are not crossing at intersections."
The university's Intelligent Mobility Initiative outfitted 10 electric buses with Important's system so they can provide alerts to drivers on the proximity of nearby pedestrians and bicyclists as well as determine how false negatives and false positives might impact its effectiveness.
For Beauchamp, it's the first step in an ambitious goal. Of the 1.3 million traffic deaths worldwide every year, more than half are among pedestrians, cyclists and motorcyclists, according to the World Health Organization. He believes Important's technology could prevent almost all of them.
"You look at 1.3 million, and that's a country that disappears from the world map every 10 years," he said. "This could be as powerful as the arrival of the seat belt in 1959. So we call this a new seat belt. This has the power to save millions of lives."