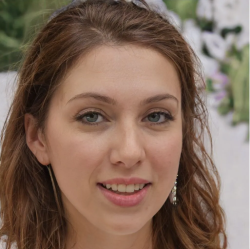 Latest posts by Jessica Thompson
(see all)
BMW was 10 grams per km under its European Union CO2 emissions target in 2021, helped by strong sales of electrified models including Mini vehicles and advances in combustion-engine technology.
Group emissions were 115.9 g/km, BMW said, compared with a regulatory target of 126 g/km in the 27 EU countries plus Norway and Iceland. The figures have not yet been validated by the European Commission.
BMW brand launched two all-new full-electric models toward the end of 2021, the iX SUV and the i4 sedan.
The automaker hopes to double global EV sales in 2022 to more than 200,000, with two new full-electic cars: The i7 variant of the new-generation 7 Series upper-premium sedan, and the iX1, a version of compact X1 SUV. A battery-electric 5 Series is due in 2023.
The group's Mini brand was also a significant contributor to the CO2 emissions reduction on strong demand for the UK-based  marque's two electrified models, the full-electric Mini Electric (Cooper SE in the U.S.) and Cooper SE Countryman, the brand's plug-in hybrid.
The Mini Electric was the brand's best-selling model variant in 2021, after doubling volume to 34,851. Sales of the Cooper SE Countryman rose 24 percent to 18,392. Mini's total global vehicle sales increased 3.3 percent to 302,144.
BMW plans to make the Mini brand all-electric by 2030 and next year a new joint venture plant in China with Great Wall is scheduled to start production of two Mini EVs for China and global markets.
BMW did not break out battery-electric or plug-in hybrid sales by model and region, but it said that in Germany, 25 percent of all BMW brand sales and 31 percent of all Mini sales were either full-electric or plug-in hybrids.  
CEO Oliver Zipse said Wednesday that BMW expects to sell 50 percent full-electric vehicles by 2030, or about 1.5 million a year. Other benchmarks the group hopes to hit include selling more than 30 percent of vehicles with either full-electric or plug-in hybrid drivetrains by 2025.
BMW, which said earlier that it had reached its target but did not release a specific figure, joins a number of other automakers that have said they met their 2021 targets, including Volkswagen Group, Mercedes and Renault Group. 
The semiconductor shortage in 2021 may have helped automakers meet their emissions goals, as they prioritized production of electrified and higher-margin models.
 
Emissions targets have become progressively harder to meet since 2020, when the EU established an overall fleet benchmark of 95 g/km, with individual targets determined by average fleet mass.
Automakers such as BMW and Mercedes-Benz, which sell heavier vehicles, have higher targets. 
An exception for the highest-emission vehicles was eliminated in 2021, and a system of super credits that assigned double value to sales of full EVs in 2020 is being phased out and will end in 2023.