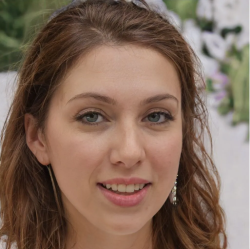 Latest posts by Jessica Thompson
(see all)
Surging demand for light trucks could have BMW expanding production south of the border.
BMW is exploring plans to build its top seller — the X3 compact crossover — at its underutilized Mexico assembly plant, according to a production forecaster who has familiarity with the discussions.
Such a move would give the luxury automaker elbow room at its maxed-out U.S. factory to satisfy customer demand for its entire line of crossovers.
Without revealing specific plans, BMW Group CEO Oliver Zipse said crossover production will come to Mexico.
"Mexico will play an important role in our complete setup," Zipse told Automotive News this month. "At some point in time, you will see X models because the market demand is so high. That's all I can say right now."
BMW's U.S. crossover sales are on a tear. It sold 204,658 X-line vehicles in the U.S. last year, up 55 percent from five years earlier. In comparison, the overall luxury light truck segment grew about 24 percent during that period, according to the Automotive News Research & Data Center.
Whether sourcing the X3 from Mexico would mean having a second North American factory line for it, or simply relocating the model there, remains unclear.
What's crystal clear, though, is the model's market popularity in America. In 2021, the X3 was the highest-selling luxury compact crossover in the U.S., with record sales of 75,858, or 22.5 percent of BMW's total U.S. sales.
The X3's U.S factory, BMW's largest auto assembly plant globally, is the 7-million-square-foot plant in Greer, S.C., near Spartanburg. It also builds the X4, X5, X6 and X7 utility vehicles, and is a global production hub for crossovers.
But the plant operated at 96 percent utilization in 2021, according to data from AutoForecast Solutions. The X3 accounted for about 27 percent of its output last year, according to AutoForecast.
Shifting its assembly to Mexico could free up capacity in the U.S. to expand manufacturing of other crossovers. Production of a new crossover begins in the fourth quarter of this year with the XM plug-in hybrid crossover — BMW's most powerful M vehicle, combining a V-8 engine and a high-performance electric motor to generate up to 750 hp.
BMW's $1 billion Mexico operation, a 45-minute drive southeast of San Luis Potosi, builds the compact 2 and 3 Series sedans.
LMC Automotive forecasting chief Jeff Schuster said the factory operated at just 42 percent of its 175,000-vehicle capacity last year.
"The plant has nearly enough space to absorb the current X3 volume in South Carolina," said Schuster, who was not aware of plans to move X3 production to Mexico.
"It wouldn't require significant investment and retooling to bring the X3."
The Mexico manufacturing hub sprawls across nearly 750 acres, surrounded by miles of dusty scrub land. The factory occupies barely a quarter of the site, indicating enormous potential for further development.
It could match the production scale of BMW's South Carolina factory, which has the capacity to turn out 450,000 vehicles a year.
At the factory opening in 2019, Zipse told Automotive News, "The size of the Mexico plant is big enough to reach similar capacity if market demand is there."
Last year, BMW invested $125 million in a new production line to build its 2-Series compact sports car.