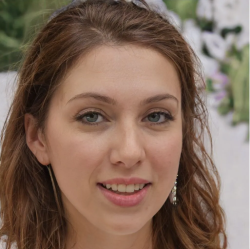 Latest posts by Jessica Thompson
(see all)
FRANKFURT — BMW and Mercedes-Benz are selling their car-sharing joint venture Share Now to Stellantis for an undisclosed sum, they said on Tuesday.
The sale follows Share Now's retreat from the North American car-sharing market in 2019 in response to high maintenance costs and what the companies then described as the "volatile state of the global mobility landscape."
The sale also reflects the challenges the auto industries faces in tapping new revenue sources beyond selling cars, most notably in the developing area of mobility services.
Stellantis will strengthen its mobility division Free2move via the deal, hoping a global push to cut emissions will also drive demand for car-sharing and open new profit streams.
The acquisition will help Stellantis, formed just over a year ago through the merger of Fiat Chrysler and Peugeot-maker PSA Group, to boost its position as one of the global leaders in shared mobility.
Free2move has a fleet of more than 450,000 cars offering rental, car-sharing and subscription services.
The acquisition will add more than 3.4 million customers to its 2 million users, along with 14 major European cities and 10,000 vehicles to Free2move's existing car-sharing fleet of 2,500 vehicles.
Free2move CEO Brigitte Courtehoux said Stellantis's ownership will bring the business closer to achieving its goal of expanding Free2move's worldwide presence to 15 million active users by 2030.
Share Now was formed by Mercedes-Benz Mobility Group and BMW in 2019.
By selling the division, BMW and Mercedes will focus on the two remaining parts of their mobility cooperation: Free Now, an app that enables booking cars, taxis, e-scooters and e-bikes, and the charging infrastructure booking app Charge Now.
"The new orientation enables us to scale our activities faster and thus to achieve further profitable growth in the shortest possible time," said Rainer Feurer, BMW's head of corporate investments.
Automotive News Europe contributed to this report