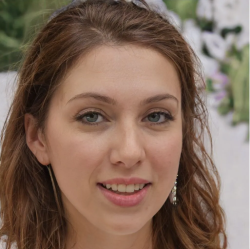 Latest posts by Jessica Thompson
(see all)
Lawyers for the APMA, city and province argued the blockade is causing ongoing and irreparable harm to Ontarians and businesses in the province, pointing to lost automotive production translating into tens of millions of dollars.
Chief Justice Morawetz said he was satisfied the case for the injunction was made and granted the injunction after about 4 ½ hours of submissions. The order will take effect at 7 p.m. ET Friday, he said, giving individuals the opportunity and time to clear the area.
The injunction hearing followed a declaration of emergency by Ontario Premier Doug Ford Friday morning, which could lead to stiff fines and jail time for blockaders in both Windsor and others dug in in Ottawa.
On Thursday, Windsor Mayor Drew Dilkens said growing ranks of Ontario Provincial Police have been arriving in the Windsor throughout the week and the city will have the resources necessary to remove their protestors and their vehicles. He also said Michigan Gov. Gretchen Whitmer has offered heavy equipment to assist with vehicle removal.
Dilkens did not give a clear timeline for enforcing the injunction on Thursday, saying the city continued to hope for a peaceful solution, but that it would be prepared to "move in" if necessary.
More police on site
Dilkens said on Thursday that if a peaceful approach fails, the city will have the resources to remove the protestors and their vehicles, drawing on assistance from the Ontario, and perhaps Michigan, governments. The city also has requested help from the RCMP.
The Ontario Provincial Police had much stronger and more visible presence in the area Friday.
With auto parts shipments across the Ambassador Bridge at a standstill, numerous assembly plants across Ontario shortened shifts this week, sending workers home because of a lack of parts.
Shane Wark, assistant to Unifor President Jerry Dias, said the blockade is just the latest issue in a tough couple years for Ontario's auto workers.
"There's been a whole, just relentless amount of layoff weeks that have occurred across the auto parts and the OEM assembly plants," Wark told Automotive News Canada.
Wark said Unifor does not question the right to protest, but the blockade has "gone beyond that" and is harming workers and their families.
Meanwhile, there is mounting concern that the blockade will damage Canada's reputation as a reliable trading partner as well as the competitiveness of its auto industry.
Competition for auto investment especially as the industry moves toward electrification is intense, Brian Kingston, president of the Canadian Vehicle Manufacturers' Association, said at a news conference Thursday.
"When issues like blockades arise, it is a worry."