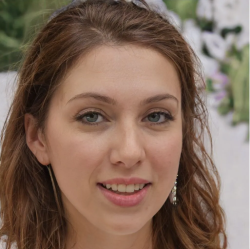 Latest posts by Jessica Thompson
(see all)
Supply constraints sent dealerships' new-vehicle inventory levels plunging last year, and while 2022 could bring a slight improvement in vehicle production, the industry may not see relief until at least next year, according to the National Automobile Dealers Association.
But the coronavirus pandemic and microchip shortage also have made dealers more creative and efficient in how they do business, from diversifying how they source used vehicles to improving salesperson productivity, Patrick Manzi, NADA's chief economist, told Automotive News last week.
Those are among the takeaways from the association's NADA Data 2021 report, an annual financial profile of U.S. franchised new-vehicle dealerships. The report highlights inventory levels, new- and used-vehicle sales, employment and payroll trends, among other metrics.
"The biggest issue has been sourcing inventory and just helping customers find cars," Manzi said. "That's going to be top of mind this year, as everything I'm seeing so far tells me that we're going to be dealing with this inventory crunch for new vehicles — and maybe even used vehicles, to an extent — well into 2023."
At the end of 2021, inventory levels hit 1.12 million vehicles, a drop of 59 percent from pandemic-affected 2020, according to NADA's report.
Supply slid to 26 days for domestic-brand new vehicles — from 47 for 2020 and 67 for 2019 — and to 22 days for import-brand new vehicles — down from 52 for 2020 and 50 for 2019, per NADA's report.
Inventory levels had ticked up to roughly 1.23 million new vehicles by the end of March of this year, Manzi said, and he estimated supply could reach 1.5 million or 1.6 million vehicles by year end.
But he added that the recovery will be "a slow, slow climb," one that could be affected by additional supply chain disruptions.
Despite the constraints, average total sales per new-car dealership exceeded $71 million in 2021, a record, NADA reported.
Total sales for all dealerships rose above $1.18 trillion, up from both 2020 and 2019, the last full pre-pandemic year.
The supply shortage gave dealerships pricing power not seen in decades, and they were able to charge more for the new and used vehicles they had to sell, boosting those revenue numbers and their bottom-line profitability.
As dealerships contended with fewer new vehicles to sell, they stepped up efforts to source and sell used vehicles.
Dealers' reliance on auctions dipped, and they leaned more heavily on so-called street purchases from consumers found online or in the service drive, Manzi said.
Roughly a quarter of dealerships' used vehicles were acquired from auctions in 2021, down from 27.2 percent in 2019, Manzi said. At the same time, dealerships acquired 8 percent of used vehicles from street purchases last year, compared with nearly 5 percent in 2019, he said.
"That really has, I think, just forced more innovation, more calling around or scouring Facebook Marketplace," Manzi said. "Dealers are really having to get creative with how they're sourcing right now."
Dealerships also are selling more efficiently with fewer employees, Manzi said. Dealership head count dipped slightly in 2021 after tumbling more steeply in 2020 when the pandemic started. Total dealership employment slid 2.1 percent to an estimated 1,055,400 people last year, down from 1,078,000 for 2020 and 1,134,400 for 2019, according to Bureau of Labor Statistics data cited by NADA.
The average dealership had 63 employees in 2021, generally flat from 64 in 2020 but down more significantly from 68 in 2019. The average number of new vehicles sold per salesperson last year rose to 113 from 104 in both 2019 and 2020, Manzi said.
"We still haven't seen nationwide dealership employment recover completely," he said. "A lot of the salespeople have learned to be a little bit more productive. I think shifting more of the sales process online might have helped contribute to that."
Manzi said he doesn't expect dealership employment to pick up until sales rates are consistently closer to 17 million vehicles annually.
Payroll costs increased significantly last year, according to NADA's report. Average annual payroll per dealership jumped 22 percent to $4.95 million in 2021, up from $4.06 million in 2020 and $4.09 million in 2019, the report said.
Manzi chalked up the increase largely to the tight labor market.
"It's just more expensive to pay people right now," he said. "Dealers have to remain competitive, as well. And so they have to pay more to get good people."