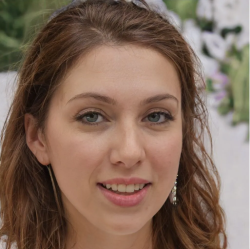 Latest posts by Jessica Thompson
(see all)
DETROIT — Automakers are expected to keep up a brisk pace of new-vehicle introductions over the next four years as the industry recovers from supply constraints and continues pivoting toward electric vehicles, according to the annual "Cars Wars" study of the U.S. product pipeline.
John Murphy, a senior auto analyst at Bank of America Merrill Lynch, said he expects automakers to launch roughly 245 new models over the next four years. That averages out to 61 per year — 50 percent higher than the average over the past two decades.
Of those new vehicles, 60 percent will be either electric or hybrid while 40 percent will be internal combustion.
"It is still very clear from our analysis that the advent of alternative powertrain vehicles, most notably battery-electric, is here, which is encouraging," the study said.
The new model mix from 2023 to 2026 is expected to be 78 percent crossovers and light trucks and 22 percent cars.
Murphy predicts Ford Motor Co. and Toyota Motor Corp. will have the highest annual average replacement rate over the next four years, at about 24 percent and 23 percent, respectively.
The annual study, published since 1991, is based on the notion that newer vehicles directly drive increases in market share for automakers and thus an automaker with a higher replacement rate has a better chance to increase market share.
This year's report says the industry's average replacement rate, 23 percent, is elevated over traditional levels, largely because of new EV startups launching vehicles that are offsetting the below-average replacement rates from some established automakers. Still, Murphy said the new players aren't guaranteed to be successful.
"Generally, we have given the companies the benefit of the doubt that they will launch models in their targeted time frames, but we remain skeptical around their ability to execute production/sales at high volume," the report said. "Additionally, we expect a fierce competitive environment will manifest from incumbent OEMs also ramping up their alternative powertrain product launches, which could limit success for these newer entrants."
Other findings in this year's report include: