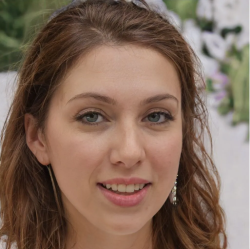 Latest posts by Jessica Thompson
(see all)
Two-time W Series champion Jamie Chadwick will defend her title in 2022 with Jenner Racing as the women's-only series announced its line up for the eight-race season.
The series has revised the format for season three to follow a team and sponsor-based set-up, however cars and equipment remain equal.
Among the 17 drivers confirmed, five new drivers will make their debut having been selected at a preseason test in Arizona and Barcelona, Spain. The top eight drivers from last season qualified automatically to compete again in 2022.
W Series will race on the Formula One undercard across eight grand prix weekends for a second successive year, starting at the inaugural Miami Grand Prix in May.
British drivers Alice Powell, Sarah Moore, and Jessica Hawkins will return for a third year, along with Finland's Emma Kimilainen and Netherlands' Beitske Visser.
Russian driver Irina Sidorkova will not compete until further notice following her country's on-going war on Ukraine.
Driver line-up:
Tereza Babickova, CZE, 18 Bianca Bustamante, PHI, 17 Jamie Chadwick, UK, 23 Chloe Chambers, USA, 17 Emely De Heus, NED, 19 Belén García, ESP, 22 Marta Garcia, ESP, 21 Jessica Hawkins, UK, 27 Emma Kimiläinen, FIN, 32 Nerea Martí, ESP, 20 Sarah Moore, UK, 28 Juju Noda, JPN, 16 Alice Powell, UK, 29 Abbi Pulling, UK, 18 Bruna Tomaselli, BRA, 24 Beitske Visser, NED, 26 Fabienne Wohlwend, LIE, 24