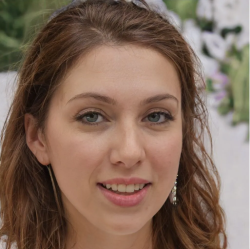 Latest posts by Jessica Thompson
(see all)
Cars are more expensive than ever before but one dealership in Florida seems to think that now is the time to get cash out of the 2023 Corvette Z06. It's one of the most expensive and highly touted sports cars GM has ever made and reportedly, to Dimmitt Chevrolet, that means it's worth no less than $100,000 over MSRP.
First seen on a Reddit post, a screenshot of a conversation seems to indicate that Dimmitt Chevrolet is requiring those who want a Z06 to pay six figures to secure the car once it's available. In it, a 'Certified Digital Advisor', lays out the terms of the deal.
"We require a $5,000 initial deposit to hold the spot then $20,000 additional at the time of the order and an additional $75,000 at delivery plus MSRP, And before we accept your deposit you will need to docusign a form stating you agree to pay $100,000 over the MSRP," reads the alleged email shared online.
Read Also: Greedy Toyota Dealer Commands $10,000 Markup Over MSRP For 2023 GR Corolla
Via Reddit. 100k over on Z06. https://t.co/3m16liR7f2 pic.twitter.com/ZsGX4BosKm

— Zerin Dube (@SpeedSportLife) May 11, 2022
Spelling and grammatical errors aside, that's a pretty unsavory message to receive. Of course, we can't wholly confirm the authenticity of that screenshot despite reaching out not only to the original poster but to Dimmitt Chevrolet itself.
The dealer has responded to say that "we are not taking reservations for the Z06 and do not have confirmed availability of allocations as of now." Of course, that's not to say that they haven't already taken a few reservations and simply stopped doing so after a few folks ponied up the asking price to secure one.
$25,000 To $30,000 'Fair Market Adjustment' Aka Markups On Regular Corvettes
From what Dimmit Chevrolet shows on its own website, it certainly wouldn't be outside of the norm for it to charge that much more. Right now you can go to the site and see markups of $31,899 on top of the MSRP on normal Corvette Stingrays like this one. Beyond the unsavory $30,000 'Fair Market Adjustment', they also tack on a mandatory 'Dimmitt Preferred Customer Package' that includes nitrogen-filled tires, Weathertech floor mats, door edge guards, and a flashing third brake light for the low low price of just $1,899.
Of course, we can't be sure that's the actual price because they also reserve the right to "adjust pricing at any time without notice." They don't just stop at sports cars either. They've even marked up the Blazer and the Malibu. For its part, Chevrolet went on record as being against dealer markups.
Back in January, we reported on a leaked letter sent to GM dealers from General Motors North American President Steve Carlisle that said in part "GM will be forced to take action if it learns of any unethical sales practices or brokering activities that undermine the integrity that customers expect from the Chevrolet, Buick, GMC, and Cadillac brands."
What Has GM Have To Say About It?
We reached out to General Motors for a comment on this story and specifically cited the dealer and the alleged email. Here's the response which some might call weak-sauce:
"You're correct that GM North America President Steve Carlisle recently sent a letter to dealers reminding them that we're all connected and that it is in the best interest of Chevrolet to operate with integrity when working with customers. We want every customer to have a great experience. The majority of our dealers know this and we want everyone to commit to that."
We'll update this post if we hear any more from Dimmitt Chevrolet. Until then we'll just have to hope that publicly exposing dealers who blatantly rip off customers in this manner will make a small impact because from what it sounds like, Chevrolet itself isn't willing to publicly condemn dealers like this.