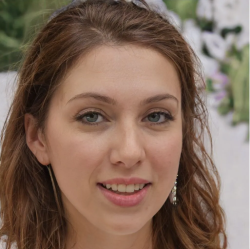 Latest posts by Jessica Thompson
(see all)
PARIS — Citroen will end production of its last minivan, the Grand C4 SpaceTourer, in July after nearly a decade, as the segment continues to shrink. 
The minivan was launched in 2013 as the C4 Picasso, and Citroen says that more than 730,000 have been sold.
It originally came in both five- and seven-seat (Grand) versions, but in recent years only the seven-seat version was sold, with the name changed to SpaceTourer from Picasso in 2019.
A shift in consumer tastes has led to most automakers removing minivans from their lineups in favor of SUVs, crossovers and passenger versions of commercial vans. 
"Changing expectations in terms of modernity, style and use have turned customers away from the MPV [minivan] market," Citroen said Thursday in announcing the end of C4 SpaceTourer production.
Buyers who want a seven-seat Citroen are limited to two full-electric passenger vans, the small e-Berlingo and midsize e-SpaceTourer. 
Other minivan-style features can be found in the new C5 X midsize hatchback and C5 Aircross SUV, Citroen said. 
Citroen's first minivan was the Evasion, launched in 1994. It was followed by models such as the midsize C8, the compact Xsara Picasso and the small C3 Picasso. 
The C4 Picasso nameplate was launched in 2006, with the current generation introduced in 2013.
Citroen said it has sold 732,000 C4 Picassos/SpaceTourers since 2013, of which 352,000 were the seven-seat version. 
Citroen's minivan sales reached their peak in 2007, when the automaker sold 115,000 units of the Xsara Picasso and 215,000 units of the C4 Picasso, the brand said.
The C4 SpaceTourer is built in Stellantis' factory in Vigo, Spain, where the automaker also makes small commercial and passenger vans for Citroen, Peugeot, Opel/Vauxhall and Toyota.
With the demise of the C4 SpaceTourer, there are few minivans left on the European market, and most are not slated for renewal when their life cycle ends.
They include the Volkswagen Touran, the Ford Galaxy and S-Max, the Renault Scenic/Grand Scenic and Espace, the Fiat 500L and the Dacia Lodgy. 
Through February, Citroen had sold  2,345 Grand C4 SpaceTourers, according to figures from Dataforce. The Touran, the segment leader in recent years, recorded sales of 3,539 in that period.