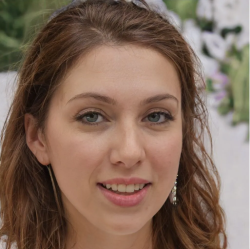 Latest posts by Jessica Thompson
(see all)
Two groups expanded with fourth-quarter and first-quarter dealership acquisitions, while a father-and-son duo bought a single store in the fourth quarter.
Here's a look at the deals involving domestic and import brands and dealerships in Florida, Texas and Massachusetts.
Butler Automotive Group of Macon, Ga., bought a Toyota dealership in Jacksonville, Fla., in late 2021, as the group expanded to northern Florida.
The group bought Ernie Palmer Toyota on Dec. 6 from seller Ernie Palmer Inc., said Nicole Beck, Butler Automotive's marketing director.
"We are excited to add another Toyota dealership and expand into the north Florida market," Marsh Butler Jr., co-president of Butler Automotive, said in a statement. "We look forward to integrating into the Jacksonville community and showing our customers how special it is to do business with a family-owned and operated dealership."
The store was renamed Butler Toyota Jacksonville and the company said it retained the dealership's 97 employees.
Ernie Palmer Inc. was led by president Keith Palmer, according to a Dec. 6 Jacksonville Daily Record story.
Butler Jax Acquisition LLC paid $13.49 million for the dealership's property, according to a Dec. 10 Jacksonville Daily Record story.
The Palmer family also has dealerships in Mobile, Ala.: Palmer's Toyota Superstore and Palmer's Airport Hyundai, according to the newspaper.
Butler Automotive, which also is led by Co-President Morris Butler, also has dealerships in Georgia and South Carolina, according to its website.
Gilchrist Automotive of Hudson Oaks, Texas, this month added two domestic-branded dealerships in Gatesville, Texas, in the central part of the state.
Gilchrist on Feb. 17 bought Stanley Chevrolet-Buick-GMC and Stanley Chrysler-Dodge-Jeep-Ram Gatesville from Stanley Auto Group, Stephen Gilchrist, the company's dealer operator said.
The dealerships were renamed Spur Chevrolet-Buick-GMC and Spur Chrysler-Dodge-Jeep-Ram. Gatesville, which is west of Waco, is known as the Spur Capital of Texas.
The acquisitions follow Gilchrist's August purchase of Texstar Ford-Lincoln in Stephenville, Texas, and its January 2021 purchase of a Chevrolet store and Chrysler-Dodge-Jeep-Ram dealership in Ennis, Texas.
Gilchrist has 13 franchised dealership rooftops, according to its website. It ranks No. 108 on Automotive News' most recent list of the top 150 dealership groups based in the U.S., retailing 8,530 new vehicles in 2020.
Hicks Management & Consulting Group Inc., of Arlington, Texas, handled the transaction.
Mark Rountree and partner and father Bob Rountree acquired a Hyundai dealership in Massachusetts, marking their return to New England dealership ownership.
The Rountrees bought Hyundai of Plymouth on Oct. 26 from Charles Tufankjian and are returning to the area where Mark Rountree, dealer principal, grew up.
Mark Rountree told Automotive News that a minor renovation is nearly done at the store and he plans to build a new facility for the dealership in two years.
The Tufankjian family still owns Toyota of Braintree and Tufankjian Honda of Plymouth in Massachusetts, Rountree said.
The Rountree family owned several dealerships in Vermont and New Hampshire from 1994 until 2017, Rountree said.
Rountree said that in January 2020, he bought a small Chevrolet dealership in Creedmoor, N.C. But when he couldn't move the dealership, he said he opted to sell it in November 2020 to Kristin Dillard of Team Auto Group.
Rountree said he worked with broker Gordon Wisbach Jr. of GW Marketing Services in Newton Centre, Mass., on the Hyundai dealership deal.
"It's a homecoming for us," Rountree said. "I consider myself from the area, so that was a major attraction."