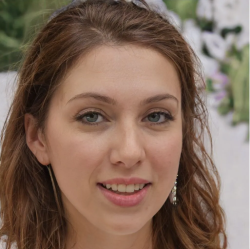 Latest posts by Jessica Thompson
(see all)
As e-scooters increase their presence in U.S. cities, it's becoming more of a priority that they have smart technologies to protect sidewalk pedestrians. In most instances, scooters are meant to stay on the street like a bicycle and off the sidewalks.
E-scooter makers such as Bird and Lime have responded by developing and testing technology that detects when someone is riding an e-scooter on the sidewalk.
Now competitor Superpedestrian Inc. is about to expand its version of pedestrian safety technology. The Cambridge, Mass., robotics company says its system can help improve driver behavior even when the operator is riding in a legal area.
This month the company secured $125 million in financing to help scale its scooter service.
Superpedestrian designs and builds its Link e-scooters for shared use in 59 cities in 10 countries in the U.S., Europe and Turkey. There are 35,000 Link scooters worldwide. The company designs and engineers the vehicles in Cambridge and builds them in China.
"In the last two years, infrastructure challenges and lack of equitable access to transit options in both urban and suburban communities across the U.S. have underscored the need for developing safe, reliable transportation options for all," Meredith Shields, head of Citi Impact Fund, a Superpedestrian investor, said in a written statement.
Superpedestrian's Link e-scooter launched in 2020 using its patented artificial intelligence technology, called Vehicle Intelligence, that manages the scooter's internal electronics. It identifiesproblems and fixes them in real time, avoiding costly repairs or safety hazards.
The company in 2021 announced its newest patented AI technology, called Pedestrian Defense, which helps prevent dangerous scooter driving habits, such as riding on sidewalks, making aggressive turns, stunt riding or riding against the flow of traffic. This driver behavior-analyzing technology can take over control of the scooter to slow or stop it when it detects unsafe riding based on city regulations. So far, Superpedestrian has only demonstrated Pedestrian Defense for city planners but says it will be integrated into the operating system on its scooters this year for consumer use.
"While overall the safety benefits of micromobility are evident, they do have the challenge of how to do you prevent them from encroaching on pedestrian rights of way," Paul Steely White, senior director of public affairs, told Automotive News. "Some cities want to see a hard stop when the scooter hits the sidewalk, but [many] cities would rather us warn the rider and follow up with them. We are able to tailor it to a city's needs."
The new funding will allow Superpedestrian to build scooters with Pedestrian Defense technology on board and to adapt the company's patented AI technologies for customers outside the e-scooter space, White said, though he would not provide details.
"With micro freight delivery, all vehicles are getting smaller, and they come up against the same challenges scooters have first," White noted. Superpedestrian has more than 40 patents in AI safety.
CEO Assaf Biderman founded Superpedestrian in 2013 after leading a Massachusetts Institute of Technology urban planning department project to optimize street space. The company is active in the MIT community, with its headquarters on campus, and many staff members still work as faculty and researchers at the school.
The Link e-scooter can travel 61 miles on a single battery charge. Depending on outside temperatures, it takes about four to five hours to fully recharge the battery. Top speed is variable with city guidelines, though in most cities, it's 15 mph.
This latest funding round is the company's largest to date. Among the new investors are Jefferies, Antara Capital, the Sony Innovation Fund by Innovation Growth Ventures and FM Capital. Existing backers Spark Capital, General Catalyst and Citi, via the Citi Impact Fund, also participated.
For now, the company doesn't sell e-scooters direct to consumers, but White said it may in the future.