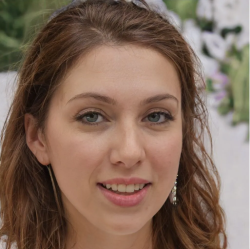 Latest posts by Jessica Thompson
(see all)
Vietnamese automaker VinFast will build an electric vehicle assembly plant and a battery manufacturing facility in Chatham County, N.C, with an initial $2 billion investment.
VinFast, which opened its U.S. headquarters in Los Angeles last year, intends to move rapidly into the North America EV market with the VF 8 and VF 9 crossovers currently available for order.
VinFast and North Carolina officials signed a memorandum of understanding as the initial step to establishing the Vietnamese automaker's first North American plant, VinFast said in statement Tuesday.
"Having a production facility right in the market will help VinFast to proactively manage its supply chain, maintain stabilized prices and shorten product supply time, making VinFast's EVs more accessible to customers," VinFast CEO Le Thi Thu Thuy said in the statement.
Construction on the factory's first phase will start later this year once a permit is granted, VinFast said. Vehicle output is expected to start in July 2024. Among the vehicles set to be produced in North Carolina are the two-row VF 8 and the three-row VF 9, the automaker said, with initial capacity at 150,000 per year.
VinFast said it would continue to invest in the site with future phases, but didn't offer any details. The plant site is part of Chatham County's Triangle Innovation Point, located near the Raleigh metropolitan area.
"North Carolina is quickly becoming the center of our country's emerging, clean energy economy," Gov. Roy Cooper said in a statement. "VinFast's transformative project will bring many good jobs to our state, along with a healthier environment as more electric vehicles take to the road."
The state said in a statement that potential subsidies for the VinFast plant are based on a company investment of $4 billion. The potential reimbursement to the company of $316 million is projected over a 32-year time period, the statement said.
VinFast is a relatively new automaker, founded in 2017 to build combustion-engine vehicles in Vietnam. The automaker delivered its first gasoline vehicles in 2019. VinFast, which said it plans to go all-electric by the end of this year, delivered its first EV domestically last year.
"The project in North Carolina affirms VinFast's commitment in investing and developing business in its international markets in general and the US in particular," the company said. "It will also ensure VinFast's self-reliance in global manufacturing."
VinFast is part of the Vingroup conglomerate, with interests in industry, hotels, technology and real estate, according to the company. Vingroup, established in 1993, has a total capitalization of $35 billion from three publicly traded companies as of November 2021, the company said.
During a presentation at the CES show in Las Vegas in January, VinFast showed the VF 8, VF 9 and took the wraps off three additional EV models. The three newer vehicles are smaller crossovers, but the automaker didn't offer details on future availability.
VinFast said at CES that pricing for the VF 8 would start at $41,000 excluding the battery, which must be leased via a monthly payment. Pricing for the three-row VF 9 crossover starts at $56,000, also excluding the battery. The first batch of deliveries are expected in the U.S. by the end of the year, VinFast said.
VinFast says on its reservation website that the VF 8 will have 402 hp and accelerate to 60 miles per hour in 5.5 seconds. The automaker estimates the 5-seat crossover's range at 316.9 miles, based on the WLTP standard used in Europe. The EPA range test in the U.S. generally results in lower numbers than the WLTP test.
The three-row VF 9 has the same horsepower as its smaller sibling and VinFast estimates acceleration from 0 to 60 mph at 6.5 seconds. Range is estimated at 422.5 miles on the WLTP test. The large crossover can be configurated with 6 or 7 seats, the automaker said.
North Carolina is the latest southeastern U.S. state to draw significant investments from the rapidly-electrifying auto industry. Earlier this year, EV startup Rivian announced plans for a $5 billion truck plant near Atlanta.
Ford Motor Co. will build next-generation electric F-Series pickups and advanced batteries at an enormous new "mega campus" in Tennessee.
And in Alabama, Mercedes is set to begin EV output at its 6 million-square-foot U.S. manufacturing plant, supplied by a new battery pack plant near its Vance, Ala., assembly operations.