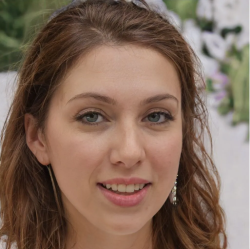 Latest posts by Jessica Thompson
(see all)
The Tallahassee Police Department recently posted a video showing what happens when a Ford Mustang driver and intoxication combine.
Posted on their social medial channels on May 16, the Tallahassee PD reports that this was one of four DUIs they attended to that weekend and that there was, fortunately, no one hurt in this accident that saw a blue Mustang climb a power pole.
Unable to back down, the driver staggers out of the vehicle in a second video posted to Reddit (below). Angles provided by the police department show why the driver couldn't get back down, as the Mustang came to a rest with none of its wheels actually touching the ground.
Read Also: Elderly Florida Driver Somehow Launches Her Cadillac On Top Of A Dodge And A VW

Video Tallahassee PD
The driver is actually quite fortunate because the angle of the accident suggests that he was driving straight towards the pole. Hitting the guy wire seems to have taken much of the energy out of the vehicle, which would have otherwise been directed at the wooden pole. That could have made for a much uglier head-on collision.
We imagine the nearby residents are pleased, too, since that accident could have easily taken the pole down leading to a very dangerous situation for all involved.
As it stands, the Mustang seems to have taken the brunt of the consequences for its driver's bad decisions and the sound of it coming down and falling back onto the ground is pretty painful in its own right.
The Tallahassee PD said that "While we are thankful that everyone involved in this weekend's incidents walked away unscathed, it is never okay to drive under the influence. Not only could you be featured on our social media like this guy, you could get arrested, physically harm yourself or others, or end someone's life (including your own). Oh, and you could also end up wrecking your shiny new Mustang."
As for the driver's response? "Yeah, it sucks."