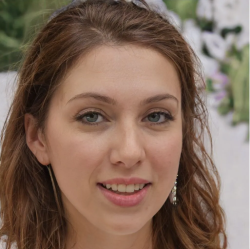 Latest posts by Jessica Thompson
(see all)
DETROIT — General Motors has dropped a four-year degree requirement for many jobs, opting for a skills-based, people-focused hiring process instead.
"From a soft skills perspective, we really needed people who can connect with people," said Tammy Golden, GM's executive director of diversity, equity and inclusion and head of the automaker's work force strategy. "When you focus on what's required of the job versus, say, a four-year degree, as your ticket in, it allows you the opportunity to open the aperture to another pool of talent."
Nearly half of the about 500 group leaders GM has hired over the past several months are part of underrepresented categories, which GM defines as women and Black, indigenous and people of color.
The strategy is part of GM's mission to become the most inclusive company in the world. GM's new diversity, equity and inclusion team is leading the effort.
GM has three pillars for its work force strategy, Golden said:
1. DE&I consulting integration, which helps the company develop inclusive leaders.
2. Work force innovation, which examines work streams that affect the employee experience and aims to eliminate biases that could impact that experience.
3. Work force design, which focuses on creating pathways into the company beyond four-year degrees.
Skills-based hiring falls under the work force design pillar, and Golden has prioritized the practice over the course of her three decades at GM. On GM's DE&I team, which she started in May 2021, she's able to formalize the method and integrate it across GM's broader recruitment strategy.
GM hired Golden in its human resources department more than 30 years ago, but Golden spent most of her career in manufacturing, as a plant director for Flint Engine Operations and Warren Transmission, for example.
"Even when I chose the manufacturing path, it was the people and the agility and adaptability of the team that really was attractive to me," she said. "For me, as a leader, your job really focuses 80 percent on people."
One of Golden's best group leaders had a degree in physical education, not at all related to manufacturing, but he was a standout because of his people skills, Golden said.
"He knew how to bring people along. Every time we went to hire, we were looking for people who could really connect with people and could project those types of experiences during the interview," she said.
GM also aims to close the equity gaps in communities where it has offices and plants, Golden said.
GM recently launched a high-tech transition pathway scholarship with Udacity, an organization that collaborates with industries to develop educational content to help workers advance in specific fields.
The first scholarships focus on workers in the Detroit and Pontiac, Mich., areas, Golden said. One hundred scholarships will be available to women and people of color in the area. Students who do not have a four-year degree are eligible for the scholarship and will end the program ready for a technology career at GM or elsewhere. Many students will come straight out of high school, and some have two-year college degrees, Golden said.
GM CEO Mary Barra "had a bold vision out there, becoming the most inclusive company, and the key is how you attack that and bring it to life," Golden said. "I'm pretty excited to be a part of the strategy."