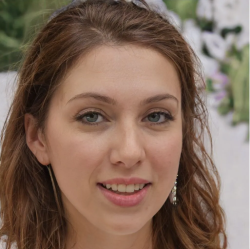 Latest posts by Jessica Thompson
(see all)
General Motors will launch electrified versions of the Chevrolet Corvette sports car starting next year, GM President Mark Reuss said Monday.
Reuss told CNBC that GM will launch an "electrified" version of the Corvette in 2023, followed by a fully electric version later.
The all-electric Corvette will be powered by GM's proprietary Ultium battery platform.
In September 2020, GM reassigned engineers who worked on the midengine Corvette to an EV team in an effort to give future EVs a high-performance flair. 
GM aspires to have an all-electric lineup by 2035.
So far, the Chevy Bolt, GMC Hummer pickup and Cadillac Lyriq crossover EVs are on the market. GM has also announced plans for an electric GMC Hummer SUV and Sierra pickup, along with an electric Chevy Silverado, Equinox and Blazer. Cadillac's Celestiq flagship EV is expected to go on sale next year.
"We are ramping up the launches right now," Reuss said. "Our Ultium platforms are going to be our strength, and our pipeline is fully loaded. Here we come."
Next year's electrified Corvette will likely be a standard or plug-in hybrid. GM told Automotive News that it will not be a full EV.
"We're not commenting on the specific type of application," spokesman Kevin Kelly said.
Sam Fiorani, vice-president of global vehicle forecasting at AutoForecast Solutions, said the electrified Corvette will be a very high-performance model, with horsepower likely exceeding that of any other Corvette.
The body of the electrified version will be identical to the midengine, gasoline-powered Corvette that's on the market today, Fiorani said.
AutoForecast Solutions expects the fully electric Corvette to launch in 2025. It will most likely have a body style different from the gas-powered and hybrid Corvette and could compete with the Ford Mustang Mach-E crossover, Fiorani said.