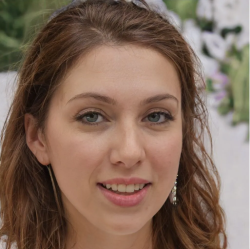 Latest posts by Jessica Thompson
(see all)
The future of Hot Rodding! MotorTrend's Ed Loh & Jonny Lieberman chat with Hot Rod Magazine's Editor-in-Chief – John McGann! The guys talk about Hot Rod's 75th Anniversary, the future of hot rodding, his first experience driving an EV (2023 Ford Lightning, MT's 2023 Truck of the Year), Project X, EV drag racing, and more! Get the full story HERE ➡️ https://bit.ly/3qgDBER
#TheInEVitable #HotRod #EV #MotorTrend
3:02 – John's experience driving his FIRST EV! Drove MT's 2023 Truck of the Year – Ford F-150 Lightning.
4:32 – Initial thoughts on 'One-pedal driving'.
10:17 – Overall thoughts on Ford F-150 Lightning – "It is interesting to see how it changes [the] driving [experience]."
15:20 – Issues – heavier, lane assistance, chimes/warnings.
19:39 – Hot Rod guys hate new cars anyway – RAV4 example.
22:10 – Autonomy tech – GM's Super Cruise & Ford's BlueCruise.
26:31 – Where is the term "Hot Rod" going? Where are EVs in the mind of the Hot Rod audience?
34:07 – The birth of Hot Rod Magazine in 1948.
39:29 – Misinformation.
44:43 – What is popular right now with the Hot Rod audience + Outliers? Restomods.
49:14 – Hot Rod market – what will happen to Hot Rods moving forward?
51:19 – Car & Coffee scene in SoCal exploding.
53:11 – Brand loyalty with the new generation & American cars through the 80s.
01:04:50 – Why don't Hot Rod guys like Front-Wheel drive?
01:06:15 – EV Drag Racing! Project X. '57 Chevy 210 Bel Aire, converted to EV in 2022.
01:09:22 – Public response to EV conversion of Project X.
01:17:07 – ZZ632 debuts at Hot Rod's Power Tour!
01:21:10 – EV drag racing!
01:25:38 – Modifying EVs.
01:28:37 – Does the Hot Rod community care about Climate Change?
01:36:54 – Finding a balance with new EVs.
01:40:07 – Are EVs InEVitable for John McGann?
#TheInEVitable #HotRod #EV #MotorTrend
MotorTrend is the ultimate streaming destination for gearheads coupled with the latest automotive research and news.
Get a fast, simple, and free car quote today ➡️ https://quotes.motortrend.com
Start your MotorTrend Streaming Free Trial today!
https://www.motortrendondemand.com/freetrial
Follow MotorTrend for the latest!
MotorTrend News: https://www.motortrend.com
MotorTrend App: https://www.motortrendondemand.com
Facebook: https://www.facebook.com/motortrend
Instagram: https://www.instagram.com/motortrend
Twitter: https://twitter.com/MotorTrend
TikTok: https://www.tiktok.com/@motortrend
MotorTrend preferred music partner: PrimalHouse Music.