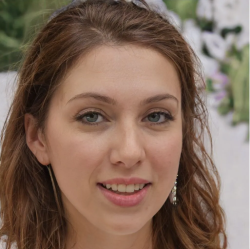 Latest posts by Jessica Thompson
(see all)
There's a giant whiteboard on the wall in a Michigan office building where the problems of the world are listed and tracked in minute detail.
The colorful papers hanging there — tracking earthquakes and tsunamis, fires and floods, coronavirus hot spots and even wars — aren't just the world's problems, though.
They're Bob Young's problems, today and every day.
Young, the group vice president of purchasing supplier development for Toyota Motor North America, and his team in the town of Saline are charged with keeping the region's assembly and components plants running as much as possible. And for more than two years now, through COVID-19, a string of natural disasters, civil strife, labor shortages and now a war between Russia and Ukraine, Young's job has been challenging.
"Normally, our world is some level of controlled chaos, but the last few years, it's been a little more chaotic than what we're used to," Young said last month with what seemed to be an exhausted chuckle.
His whiteboard on March 21 was tracking at least 70 threats to the production and delivery of Toyota and Lexus vehicles to U.S. dealerships.
Illustrating how these events are affecting its manufacturing, Toyota Motor Corp. last month announced global April production would be cut by 150,000 vehicles, to 750,000, and output will be down 10 percent in May and 5 percent in June from estimates made at the beginning of the year. The next day, after Japan was rattled by a 7.4-magnitude earthquake, the company said it would halt production for three days starting on 18 lines at 11 factories there and lose 20,000 units of production.
Young's "laundry list of issues" wasn't surprising — semiconductors, labor availability, disruptions in global and regional logistics, natural and human-made disasters — but it seems to keep expanding in the face of conventional wisdom that the threat of major disruptions from the pandemic is fading.
So what gives?
"I think in general, because of all of the challenges that we've had — whether it's cyberattacks or natural disasters or you name it — the supply chain is still relatively fragile. And I would say many suppliers aren't in a full condition when it comes to work-in-process inventories or finished goods," Young said. "So the first slight hiccup, it's very close to causing us problems."
Toyota, which operates one of the industry's most complex global supply and logistics chains, has been running with the leanest inventories in the U.S. for most of the last year, with only fellow Japanese brand Subaru running with fewer days' supply at dealerships. Longtime executive Bob Carter, head of sales for Toyota Motor North America, joked recently that, until last year, he "had no idea our system could even measure days' supply in tenths" of a day.
Young, of course, is not working his issues board alone. Along with the rest of his purchasing team in Saline — whom Carter credited last year with "performing miracles" that allowed Toyota to wrest the U.S. sales crown from General Motors — Young has a valued partner in Keith Robertson, Toyota's group vice president for supply chain management in North America. If Young and his team identify an issue that might threaten production, it's up to Robertson's team to figure out how Toyota can best weather the storm.
"We try to make adjustments to maximize our position," said Robertson, whether that means potentially diverting resources from one plant to another to maximize production, or refocusing production mix to emphasize profit-rich models. "His team is juggling a lot of things, but the key is working so closely together and being honest and transparent with each other."
That transparency, at least with some Toyota and Lexus dealers, will start earlier than expected. Robertson, who leads Toyota's efforts to give dealers a more accurate assessment of when ordered vehicles will arrive at their dealerships — an initiative called Project ETA — said the automaker has pushed up its scheduled rollout from summer to this month. Most Lexus and Toyota dealerships will be able to track their ordered vehicles by VIN, from before production through delivery, though dealerships within Toyota's distributor relationships, such as those with Gulf States Toyota, will come online later, Robertson said.
While microchips and wire harnesses might grab the majority of the headlines for idling assembly plants, Robertson and Young say labor shortages among suppliers, especially in the U.S., are a rapidly growing threat to returning to normal levels of production.
"We see it in our supply base, but we've also seen it in our plants, too," Robertson said. "We have our own challenges there as well, as far as COVID goes. We even ramped up a few extra folks to cover some of the absenteeism for COVID."
He cited as an example Toyota's plans to add a third shift at its assembly plant in Princeton, Ind. "We're ramping up for that, and we're fighting for the same resources at the plant as the suppliers that are around the plant trying to ramp up for their own third-shift operation."
If Toyota has a secret weapon in managing and mitigating supplier interruptions, it might be this: With some exceptions, it has largely mapped out its entire supply chain, down through Tier 4 and Tier 5 suppliers. Begun in earnest after the 2011 earthquake and tsunami that devastated Japan, Toyota's SAVE system, or Supply chain Application for Visualization and Enhancement, allows the automaker to quickly assess how an incident might impact its suppliers, and ultimately, its own operations.
"As soon as something comes up around the world, we can immediately, from North America, understand our potential exposure," Young said. "The war [in Ukraine] was an example: Do we have anything coming from Ukraine? Do we have anything coming from Russia? What is it? What are our options?"
As it turned out, Young said, Toyota has escaped any impacts from the war, at least in terms of its North American operations — so far.
Reuters contributed to this report.