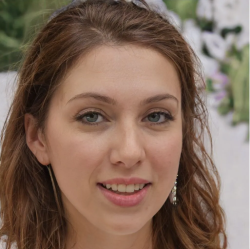 Latest posts by Jessica Thompson
(see all)
An Israeli nanotechnology startup wants to supersize — and smarten — the conventional head-up display.
Spectralics, which has drawn interest and investment from Volvo Cars, has developed a hardware development kit for imaging systems, with a novel thin optical film technology as one of its core components. When integrated into a vehicles' windshield, the film serves as a mixed-reality display on which images and virtual objects can be overlaid.
Current head-up displays project a "fairly small" field of view, said Michael Schön, technology lead at Volvo Cars R&D Open Innovations Arena.
"Expanding the field of view can improve the user experience," Schön told Automotive News. "It opens up new possibilities to create a more immersive experience."
Spectralics' solution combines optical materials with hardware and software to create a mixed-reality environment that delivers safety information, navigation directions, alerts and notifications to the driver.
The system interfaces with the vehicle computer to retrieve the data and generate information and graphics that are projected by the head-up display.
The optical film at the heart of the technology enables a significantly smaller projector and is potentially less expensive than head-up displays on the market.
The multilayered thin combiner (MLTC) film is applied to a windshield without reducing its transparency or degrading safety requirements, Spectralics CEO Ran Bar-Yosef noted in an email.
"The technology is compatible with a variety of polymers and molding techniques which allow us to fine-tune the composition, shape and structure to various substrates," Bar-Yosef said. "The optical coatings applied on the MLTC are unique and produced with a novel technique."
Spectralics' technology has been in development for four years and is now drawing interest from automakers and supply chain companies, Bar-Yosef said.
"We are entering the commercialization phase, which means that we are now at a point where we can initiate OEM programs," he said.
Last year, Volvo invested $1.5 million in Spectralics to get an early look at the technology. The product aligns with the Swedish automaker's brand, which has been built on a reputation for safety.
Infotainment tech has become a competitive battleground as automakers seek ways to keep consumers engaged and monetized with apps and services. But with those distractions, keeping the driver's attention focused on the road is a challenge Spectralics is tackling.
The enhanced head-up display could appear in Volvo's next-generation electric vehicles "within the next few years," said Lee Ma, head of Volvo Cars Tech Fund.
The venture capital investment arm deploys $3 million to $5 million in seed and early-stage companies hoping to stay ahead of disruptive technologies in electrification, artificial intelligence, digital mobility and sustainability.
While the initial focus of Volvo Cars' investment and interest is in developing a more capable head-up display, Spectralics' technology has potential applications elsewhere in the vehicle. It can, for instance, improve the data-acquisition capabilities of cameras and sensors that support driver-assist or autonomous-driving functions, thereby increasing safety and reducing vehicle cost and complexity.
"What we are doing now is creating kind of a new enabling platform to improve driver safety and personalization," Schön said.
So far, Spectralics has raised a total of $7.5 million in funding.