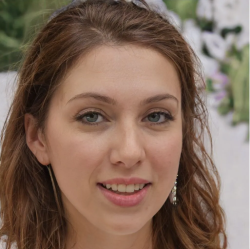 Latest posts by Jessica Thompson
(see all)
Small public auto retailer LMP Automotive Holdings Inc. plans to sell the corporate jet it bought in the fall.
The Fort Lauderdale, Fla., retailer with eight franchised dealerships and four used-vehicle stores, and which said in February that it was exploring strategic options including a possible sale of the company, in a Wednesday regulatory filing said that it plans to sell its 2008 Gulfstream G200 aircraft for $6.7 million.
LMP said it entered into an agreement Tuesday to sell the plane to RRGS Holdings. The transaction is expected to close in the second quarter.
LMP executives did not immediately respond to requests for comment.
In October, LMP bought the plane for about $5.6 million. To pay for the jet, it signed a $3.2 million five-year note, and monthly payments of $32,435 were set to begin in December, guaranteed by LMP CEO Samer Tawfik, the company said then in a regulatory filing. LMP also received $2 million through a credit line from ST RXR Investments, a related company owned by Tawfik. That credit line was set to mature on Nov. 21, 2021, and required payment either on that date or on demand, according to the regulatory filing.
LMP did not indicate in its filings why it bought the plane. Erik Gordon, a University of Michigan Ross School of Business professor, previously told Automotive News that the decision to buy the plane wasn't "good corporate governance" nor a good use of cash for the company.
The former used-vehicle retailer and vehicle subscription company began acquiring new-vehicle dealerships last year and had aspirations to roll up dozens of them. In February, the company announced it planned to terminate seven pending purchases of franchised dealerships, mostly because it was unable to secure financing. Several of those deals have since been canceled. In some cases, LMP has lost its deposits for the stores — with one as high as $2 million.
LMP is slated to report its fourth-quarter earnings March 31.