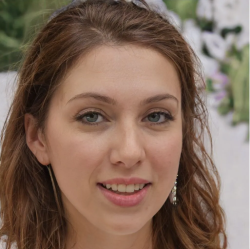 Latest posts by Jessica Thompson
(see all)
Lucid made big promises for its launch vehicle, the sleek and luxurious Air sedan. And the California electric vehicle startup delivered, with a record 520 miles of EPA range, blistering performance and futuristic styling. Now, the Saudi-backed automaker is struggling to push enough Air models out the door of its Arizona factory to meet the initial wave of demand. Lucid also postponed the launch of its highly anticipated Gravity SUV.
Help is coming with the expansion of its Phoenix-area factory, construction of an assembly plant in Saudi Arabia and improvements to Lucid's fledgling supply chain.
But in the short term, Lucid faces its version of "production hell" — a term coined by Tesla CEO Elon Musk when his California EV startup was struggling with mass production of the Model 3 sedan a few years ago.
"There's no doubt Lucid has a great product and seems to have healthy demand, with reservations increasing from 17,000 in November 2021 to 25,000 at the end of February," said Josh Shastal, director of vehicle forecasting for North America at AutoForecast Solutions. "The challenge is figuring out how to navigate the supply chain and manufacturing issues they're already experiencing as they ramp up production."
Lucid CEO Peter Rawlinson delivered the mixed news during a fourth-quarter earnings call last week.
On one hand, supply chain problems as mundane as carpet and glass were slowing down production. On the other, the Saudi factory is expected to boost international sales with capacity of 150,000 vehicles by 2025.
"Like many manufacturers, our production has been — and indeed continues to be — impacted by supply chain challenges," Rawlinson said. "We could have chosen to build faster, be we elected not to sacrifice quality."
Lucid, which has assembled only 400 cars since production began in September, cut its 2022 production forecast to a range of between 12,000 and 14,000 vehicles. It's previous estimate for the full year had been 20,000.
Lucid's stock price fell to $22.63 at the close on Thursday, March 3, for a 22 percent loss compared with the closing price of $28.98 on Monday, Feb. 28, before fourth-quarter earnings were released. The company reported a net loss of more than $1 billion in the fourth quarter and $4.7 billion for the year. But Lucid also said it had more than $6 billion cash on hand to fund its growth plan.
That cash will come in handy, Shastal said. "Even their new lower production forecast seems too optimistic, given the current state of the industry," Shastal said. "The good news is they have plenty of cash on hand, which will give them ample time to make the necessary changes in their supply chain."
Rawlinson said the 25,000 Air reservations on the books, which only require a $1,000 refundable deposit, are for versions of the sedan that start at $139,000 for the Grand Touring, $95,000 for the Touring and $77,400 for the Pure, not including shipping. The reservations represent potential revenues of more than $2.4 billion, none of which is guaranteed.
The $169,000 Air Dream Edition — the limited-run launch trim — was oversubscribed, Rawlinson said. He added that Lucid "is looking at how we can address that latent demand out there for our higher-end products."
Although the Dream Edition is not yet complete because of parts shortages, Lucid has moved on to producing its Grand Touring trim and will be making the entry-level Pure by the end of the year, the company said.
Unlike most automakers across the industry that are struggling primarily with a shortage of semiconductor chips at the moment, Lucid has a broader supply problem with quality concerns.
"We've got about 250 suppliers worldwide, notionally about 3,000 parts. And this has been really a phenomenon of just a small handful of our 250 suppliers," Rawlinson said of quality issues.
"We've been mainly impacted in commodity supply parts," Rawlinson said on the earnings call. "Trim parts for the exterior, even glass and carpet. So it's not the core technologies of the vehicle that are being impacted."
Lucid CFO Sherry House said there is still more work to be done across the supply chain.
"In situations when suppliers have not been able to deliver, there are multiple options to resolve these issues," she said.
Those included working directly with suppliers, switching suppliers or bringing production in-house.
Semiconductor shortages have had less of an impact. Lucid has been able to work around chip supply through software adjustments and using the spot market to secure chips critical to production, House said.
While Lucid is working to get its manufacturing woes in order, it's moving forward with expansion plans at the Arizona assembly plant. Capacity will grow from 34,000 vehicles a year in the current phase to 90,000 when the second phase is complete in late 2023, the company said.
In its original plans for the factory last year, Lucid had expected to begin production of the Gravity SUV before the end of 2023. It has now moved the launch to the first half of 2024.
The automaker also is looking at future manufacturing sites in China and Europe, House said.
Lucid didn't announce future product plans. Rawlinson said the company would pivot to more product discussions once it's doing a better job of scaling the models it has promised.
"We have the industry's leading EV sedan and we started customer deliveries. It's a significant achievement for our company," Rawlinson said. "Next step is really about scaling. Scaling, scaling, scaling. And capturing the tremendous opportunities ahead just as consumer interest in EVs is reaching this inflection point."