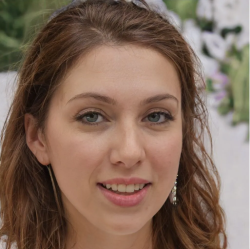 Latest posts by Jessica Thompson
(see all)
Magna International Inc.'s first-quarter net income fell 41 percent from a year earlier as the microchip shortage, the impact of the war in Ukraine and inflation weigh down the Canadian supplier giant's results.
Magna reported Friday that net income fell to $364 million in the quarter ended March 31, compared with $615 million in the same period a year earlier.
Quarterly revenue fell 5.3 percent to $9.64 billion, down from $10.18 billion in 2021, with a significant decrease in European volumes offsetting sales gains in North America and Asia.
Magna CEO Swamy Kotagiri said in a statement that the company's results came in "ahead of our expectations," but cautioned that geopolitical uncertainty, inflation and COVID-19 lockdowns in China will result in lower global vehicle production than previously thought.
"While these factors negatively impact our outlook, we remain committed to managing through short-term industry adversity and investing for our future," he said.
Magna lowered its sales forecast for this year due to reduced global production. It expects annual sales of between $37.3 billion and $38.9 billion this year, compared with its previous estimate of between $38.8 billion and $40.4 billion.
It expects about 14.7 million vehicles to be built in North America this year, down from a previous forecast of 15.2 million. It lowered its annual European production forecast to 16.4 million vehicles, from 18.5 million previously.
It assumes about 900,000 units of the Europe reduction will come from Russia amid the country's invasion of Ukraine and sanctions placed on it by the U.S., Canada, western European nations and others.
Kotagiri said Magna does not foresee global automakers producing any vehicles in Russia this year.
"It's a pretty complex matter with so many elements, in terms of government requirements and limitations and how we honor sanctions that are in place," Kotagiri said on a call with analysts. "Most importantly, we're looking at what the customers are guiding, and how they're going to look at this going forward, while keeping in mind how to safeguard employees in Russia."
Magna has six factories in Russia employing about 2,000 people providing parts to automakers including Hyundai and Volkswagen. The supplier's Russian business generated $371 million in revenue last year, or about 1 percent of its total 2021 sales.
Magna's European business took the biggest hit in the first quarter, with revenue falling to $3.7 billion from $4.7 billion a year earlier. North American sales rose to $4.9 billion from $4.6 billion, while is Asian sales increased to $1.04 billion from $924 million a year ago.
As the supplier responds to geopolitical risk in Europe, it continues to be impacted by the global microchip shortage, rising commodity costs and inflation.
Kotagiri said Magna expects the semiconductor shortage to continue through the year, with supply improvements coming in the second half.
But rising material and energy costs are holding down the company's results. Magna said higher net input costs are expected to impact its margin by about $290 million this year.
Magna reported $4.08 billion in first-quarter sales from its body exteriors and structures unit, up 1.3 percent from a year earlier. It attributed the gain to the launch of new parts programs for models, including the Jeep Grand Cherokee, Ford Maverick and Ford Bronco, which offset lower vehicle production elsewhere.
Revenue from its power and vision unit fell 3.5 percent to $3.05 billion, while seating systems revenue jumped 5.6 percent to $1.38 billion.
Magna's European-based complete vehicle assembly business took a big hit in the first quarter, with revenue plunging 31 percent to $1.28 billion in the first quarter. It produced about 24,600 vehicles for automakers, compared with about 40,000 a year earlier.
Magna ranks No. 4 on the Automotive News list of the top 100 global suppliers with $32.6 billion in worldwide sales to automakers in 2020.