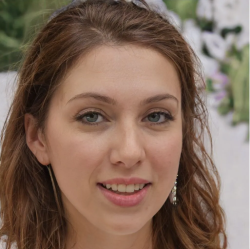 Latest posts by Jessica Thompson
(see all)
DETROIT — The recent multibillion-dollar takeovers of Meritor Inc. and Tenneco Inc. came about at the same time for different reasons, but both are likely to have a big impact in metro Detroit where the automotive suppliers have a major presence and long history.
Meritor's pending sale to Cummins Inc. is a $3.7 billion bet on the electrification of heavy-duty trucks and the role of the Troy-based company's e-axle in that theoretical future.
New York City-based Apollo Global Management Inc.'s purchase of Tenneco Inc., based in Lake Forest, Ill., with thousands of employees in Michigan, is the result of the struggling supplier's need for a capital infusion and the private equity firm's bid to cash in on a turnaround.
In both cases, some trimming and consolidation is the likely aftermath, followed by the chance for growth and investment depending on the priorities of new leadership and how successfully operations are integrated, according to company executives and industry experts.
Automotive companies in Michigan have become more accustomed to such shakeups in recent years as M&A activity remains red hot in an industry rocked by volatility and the race for electric dominance.
"I think it's good for the industry because it allows us to move much faster to get human capital and technology that doesn't exist today," said Carla Bailo, CEO of the Center for Automotive Research in Ann Arbor. "There's pain that comes with it, too. There's growing pains and marriage pains that you have to go through."
Meritor will serve as the foundation for Cummins' ambitious goals for electrification, Amy Davis, vice president of Cummins and president of its new power segment, told Crain's Detroit Business in an interview. Crain's is an affiliate of Automotive News.
Meritor told its 10,000 employees, including 800 at its Troy headquarters, that business would continue as usual until the end of the year, when the acquisition is expected to close.
Once under Cummins control, the company will be cut up, as it has multiple times over the decades. Its legacy components business will be integrated into Cummins' components segment, headed by Mahesh Narang, while its e-axle will be put under Cummins' New Power Business segment, overseen by Davis.
"Our strategy at Cummins has been to put together the portfolio that makes us a system integrator of a full electrified powertrain, whether it be battery electric or fuel cell electric, and a components supplier," Davis said. "So, we want to be both."
Cummins, known for powerful diesel engines, has invested $1 billion in electrification over the past few years and expects to incur another $1.3 billion in losses related to electric sales and R&D before 2027, the company said during an analyst event this week.
It remains to be seen how exactly the takeover will impact Meritor's 500,000-square-foot base in Troy, which houses executive offices, administrative functions, its Global Technical Center and testing labs.
"We absolutely see SG&A (selling, general and administrative) synergies across the two businesses so that the combined business will be smaller than the two as they are today — but how, which combination thereof, it's too early," Davis said. "We haven't even fully set out on that work yet."
Meritor declined to make executives available to interview.
"While this transaction will provide enhanced opportunities for most employees, Cummins expects there will be some synergies and will communicate this openly and transparently with relevant employees and stakeholders when that time arises," Meritor CEO Chris Villavarayan said in a letter to employees obtained by Crain's.
Meritor has "not discussed or made any decisions on Troy headquarters," according to a document it filed with the Securities and Exchange Commission after Tuesday's announcement. The acquisition "will not affect the vast majority of employees" but there will be "some overlapping functions and positions."
Davis said it has not been decided what will happen to Meritor executives.
The supplier has roots tracing back over a century, but its automotive headquarters in Troy was established in 1975. The company became Meritor in 1997 when Rockwell International spun off its auto business.
In 2000, it became ArvinMeritor after a merger with Arvin Industries, only to revert to the Meritor moniker after divesting its light vehicle business in 2011.
The supplier has regained strength since being crippled by the Great Recession, although the COVID-19 pandemic also dealt financial blows. The company also appears to be recovering from recent volatility in truck production, posting $113 million in adjusted earnings in the first quarter of fiscal year 2022 on sales of $984 million, an 11 percent year-over-year increase on both counts.
Meritor shares shot up 45 percent after the acquisition announcement to $35.72 as markets closed Thursday.
"I don't want to say easily predicted, but you're seeing really good companies coming together out of necessity for capital to invest in new technology," said Steven Wybo, senior restructuring and management consultant at Birmingham-based Riveron. "One plus one equals three when you put good companies together."
A product of multiple M&A and investment deals, Cummins' growing electrification footprint is spread around North America. Davis said she recognizes the benefits of potentially establishing Cummins' electric business base in metro Detroit.
"I am very open to considering Troy just because of the sheer amount of vehicle innovation that happens there, and the talent available," she said.
Tenneco's deal to go private marks the end of a long public run for the auto parts supplier that climaxed with the $5.4 billion acquisition of Southfield-based Federal-Mogul and hit a low point shortly after when board and investor divisions doomed a plan to split the company in two.
Second time's the charm for Apollo, which unsuccessfully bid $4.3 billion for Tenneco's power train unit two years ago. The deal this time around includes $1.6 billion in equity, with an enterprise value of $7.1 billion.
Tenneco has around 3,500 employees in Michigan, spread throughout Southfield, Plymouth Township, Ann Arbor, Lansing, Grass Lake, Marshall, Litchfield, Greenville and Sparta, the company confirmed.
Apollo on Wednesday said it agreed to pay Tenneco shareholders $20 per share, for a 100 percent premium over Tenneco's closing stock price of $9.98 as of Feb. 22.
"To me, that's a value play," Wybo said. "A big sponsor like Apollo looks at an opportunity like Tenneco, which in their mind is undervalued. It's been trading low for some time, seems like they've always been in this flux. PE firms jump into opportunities when they believe that there is going to be a better day."
Amid cost-cutting measures, Tenneco scrapped plans in 2020 to consolidate employees to a new building in Northville Township. The supplier has had plenty of financial ups and downs over the decades and has struggled under the debt load from its Federal-Mogul purchase.
In the fourth quarter of 2021, Tenneco took a net loss of $35 million, tanking 120 percent from the same point last year, while revenue was down 6 percent year over year. Its roughly $5 billion in long-term debt remained virtually unchanged from a year ago.
"Tenneco has been struggling for years with their portfolio of products," CAR's Bailo said. "They've been trying to invest in new technologies, but their balance sheet is getting more and more negative."
Tenneco said the Apollo acquisition will allow it to "execute our global strategy in the evolving mobility landscape." Like with Meritor, Tenneco's message is business as usual until the deal closes in the second half of this year.
"This transaction is about creating an even stronger business that we expect will result in exciting career development opportunities for many team members," Tenneco said in an SEC filing.
Tenneco and Apollo declined requests for comment beyond the news release about the acquisition.