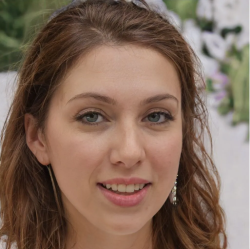 Latest posts by Jessica Thompson
(see all)
As automakers build more electric vehicles, a lack of charging infrastructure continues to be a barrier for some shoppers.
That concern has sparked some companies to offer EV charging solutions that sidestep complex hard-wired infrastructure challenges.
Two of them, Renewable Innovations and SparkCharge, have different approaches in technology, but their missions are the same: Break down consumer range anxiety caused by a lack of public infrastructure.
SparkCharge, a Boston venture that launched in 2017, has developed a modular, portable ultrafast charger — aptly named the Roadie — to reach urban-dwelling EV drivers who don't have easy access to charging stations.
"It's a fact that the biggest hurdle to EV adoption is worry about charging," said Josh Aviv, CEO of SparkCharge. "Our mission is to eliminate that worry and create more EV drivers."
The Roadie comprises modular battery packs that can be stacked to increase storage. The charger sits atop the stack. It has its own 3.7-kilowatt-hour battery and weighs 51 pounds; each battery provides 3.5 kWh of usable power and weighs 73 pounds.
The charger's max output is 20 kilowatts. A double-stacked Roadie will add 20 to 28 miles of range.
The Roadie is compatible with Tesla models and most EVs that use CCS and CHAdeMO DC charging standards. That includes EVs from Kia, Mitsubishi, Nissan, Toyota and Polestar, as well as the Volkswagen ID4, Ford Mustang Mach-E and Chevrolet Bolt.
SparkCharge initially partnered with roadside assistance providers, insurance companies, hotels and other businesses. But last year it rolled out an on-demand mobile service through an app it calls Currently. It connects Roadie with EV drivers in San Francisco, San Jose and Los Angeles in California, as well as Dallas. By the end of the year, Currently will expand to reach EV drivers in as many as 10 cities, said Aviv, declining to comment on specifics.
Users pay $25 to $80 a month, plus a per-charge service fee, and can book their charge within 30 minutes or up to two weeks in advance. Aviv said it's as simple as parking the EV at a nearby Starbucks, leaving the charging port open and waiting for the Roadie to arrive. The driver does not need to be present.
To transport the Roadies within each designated region, SparkCharge uses a fleet of hybrid vans.
When the Roadies are depleted, the vans retreat to charging facilities around each city.
The units can plug into 110-volt wall outlets and be back on the road in four hours.
Renewable Innovations, a mobile energy provider from Salt Lake City, has a similar approach to building a mobile charging network but uses hydrogen fuel cells to power what it calls its Mobile Power Generator.
"For EVs to truly be ubiquitous, we need EV charging to become aligned with existing consumer behaviors and activities," said Robert Mount, the company's founder and CEO. That means eliminating range anxiety for EV drivers who want to travel on longer trips or to remote locations, he said.
The Mobile Power Generator has four basic parts: hydrogen, fuel cells, batteries and inverters. "The hydrogen feeds the fuel cells that charge the batteries that power the inverters that then provide the power to the EV chargers," said Mount.
"All of this is done without any reliance on utility power or diesel fuel," he said. "That means that [charging] can be in remote locations, tightly packed urban locations or even used for events like concerts where you need limited-time, larger-scale EV charging."
The fuel cells inside the generator also are modular and stackable, so they can be scaled to fit the application.
Mount says for "wide-scale EV charging," the company can position units in gas stations or convenience stores that will fully charge an EV in about 25 minutes. There also are mobile units that travel via truck trailer and can reach vehicles on the outskirts of town.