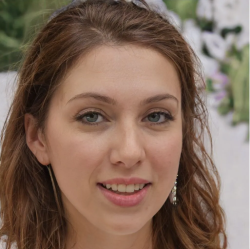 Latest posts by Jessica Thompson
(see all)
When the National Automobile Dealers Association revealed last month it was partnering with the National Urban League to promote diversity, equity and inclusion in auto retailing, the public announcement at the NADA Show was the easy part.
Now, the association must work with the league and other key stakeholders to fill in the details of a work force development initiative aimed at recruiting, hiring and training more women and minorities at franchised dealerships.
"NADA, to their credit and to their leadership's credit, they've been a very willing participant. They want to find solutions and achieve results," said Don Cravins Jr., COO of the National Urban League, a historic civil rights organization that, in part, works to connect African Americans and other underserved groups to education and job training. "NADA looks like they're ready."
The death of George Floyd, an African American man who was murdered by a police officer in Minneapolis in 2020, was a tipping point that exposed a lack of conversation around "tough issues," including work force diversity, within corporate America.
With NADA, the discussions on DE&I were "intentional," Cravins told Automotive News.
"NADA seems serious about this issue. … Those disparities, those inequities, the lack of diversity — unfortunately, it persists in many industries in America," he said. "I'm hoping we can help them with that."
Myra Dandridge, who was hired by NADA in 2020 as its first executive director of external affairs and public policy, said the National Urban League has a "very strong pipeline of employable people of color" and 90 affiliate chapters across the U.S.
In her role, Dandridge is tasked with establishing relationships with third-party groups to build bridges and foster collaboration.
"Our work force development partnership with the National Urban League is one way in which we have successfully collaborated with one of our third-party partners thus far," said Dandridge.
The initiative consists of two pilot programs — technician apprenticeships and dealership internships — designed to promote and improve DE&I among the next generation of employees in the auto retail industry.
The programs will launch in Louisiana, with a goal of eventually expanding to other states.
"We're hoping that once we get the Louisiana pilot up and running and standing on its own, we'll be able to start the focus of branching out, meaning to grow the partnership and initiative across the country," Dandridge said.
The league's New Orleans chapter will lead the development and recruitment for the technician apprenticeship program, and the Louisiana Automobile Dealers Association will assist with setting up the training portion.
"When you're making all of that gumbo, you need good ingredients," Cravins said of Louisiana's robust dealership network and work force development opportunities.
The organizations also will put together the internship program to help promote career opportunities at franchised dealerships, such as positions in sales, service, finance and insurance, digital marketing or parts.
Candidates for the internships will be recruited from historically Black colleges and universities, minority-serving institutions and universities with diverse student populations.
"We have a significant shortage of automotive technicians working within franchised dealerships," Will Green, president of the Louisiana Automobile Dealers Association, said in a statement. "With the proliferation of electric vehicles and as more consumers buy both new and used cars, it's an exciting time in our industry, and we need a trained work force to not only sell vehicles but to work in the service departments at dealerships diagnosing issues, educating customers and performing repairs."
Green said the partnership with the league will give dealers "access to a pool of potential workers to help fill the void."
The state dealers association is "ready to lean in with the Urban League to recruit, train and hire more women and a more diverse workforce that is representative of the communities we serve," he added.
Said Cravins: "The apprenticeship program is absolutely going to change some lives. I think the internship program will change people's trajectory. … This is a way to build generational change."
Dandridge said the initiative is still in the formative stages. NADA is in the process of building out the initiative's working group, which will consist of members from NADA, the National Urban League and local dealerships. The group will be tasked with developing the action plan and a training manual.
As the programs get set up, NADA's role will be to ensure they're running smoothly, she said.
The goal for the programs' first year is proving they can work and coming up with a mechanism that can be shared and duplicated in other states.
"The hope is you can duplicate it in other communities," Cravins said. "You'll know what the recipe is to do that."
But these are not easy issues to fix overnight, he noted.
"It's got to be intentional," Cravins reiterated. "If you don't have the leadership involved and invested in it, it won't work."