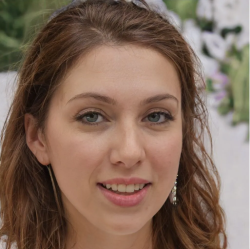 Latest posts by Jessica Thompson
(see all)
Authorities in New York City have crushed 92 illegal dirt bikes, ATVs, and motorcycles that were seized from local streets.
In a video shared to social media, New York City Mayor Eric Adams watched on as a bulldozer drove over the seized vehicles, destroying them and ensuring that they will never return to the road.
The display of force comes as part of a crackdown on illegal dirt bikes, ATVs, and motorcycles throughout New York City that routinely swamp the streets with riders revving the engines, speeding, riding along sidewalks, and performing wheelies.
Watch Also: NYPD Officer Crashes Confiscated Bike But Crowd Cheers
New York City Mayor Eric Adams waved a checkered flag to start a bulldozing event, where 100 illegal dirt bikes and all-terrain vehicles, confiscated by the New York City Police Department, were crushed pic.twitter.com/DuzKOnWwAN

— Reuters (@Reuters) June 22, 2022
"Today, as we stand in the shadow of the Freedom Tower, we are freeing ourselves from these destructive pieces of machinery that are on our streets. They will be crushed today so that they can never terrorize our city again, each and every one of them," Adams said at a press conference. "They will be turned into scrap metal and eventually recycled."
New York Police Department commissioner Keechant Sewell added that police have seized over 2,000 of these illegal vehicles across the city since January. This is nearly 80 per cent more than had been seized in the first half of 2022.
Adams said the city decided against selling or donating the seized bikes and ATVs to ensure they remain off the streets permanently. He added that many of them don't have insurance and urged ATV dealers to request proof of insurance and registration documents before selling them.
"It's reckless and it's illegal," Sewell added. "It puts everyone at risk. Other drivers, passengers, pedestrians, and not to mention the bike riders themselves."
Illegal dirtbikes and ATVs endanger the lives of New Yorkers. We're not letting them go unchecked.

This year we've already taken nearly 2,000 bikes off the street and we're just getting started.

Get the message: you want to terrorize our neighborhoods?

You'll get crushed. pic.twitter.com/snHjqfWr90

— Mayor Eric Adams (@NYCMayor) June 21, 2022