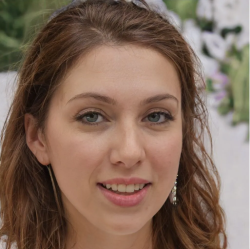 Latest posts by Jessica Thompson
(see all)
Nissan says net revenue from sales of the new Qashqai compact SUV in Europe is 38 percent higher than for the previous model, giving the company hope that it can reverse continuing losses in the region.
Nissan posted an operating loss of 28.4 billion yen ($221 million) in Europe in the fiscal year ending March 31, an improvement on a loss of 30.7 billion yen in the previous year.
Europe and Japan were Nissan's only two loss-making regions last year, with global operating profit at 247.3 billion yen ($2.03 billion).
The order book for the Qashqai, built at Nissan's UK plant in Sunderland, England, stood at 136,000 units, as it struggled to cope with a backlog amid strong demand and the global chip shortage, Nissan said on an earnings call on Thursday. The new-generation model was launched in the summer of 2021 in Europe.
Despite the increased revenue, Qashqai sales were down 32 percent in the first quarter this year in Europe at 25,338 units, figures from market analyst Dataforce show. The model is currently in eighth place in a segment it once dominated but is currently led by the Hyundai Tucson, which had sales of 37,823 for the quarter.
Nissan is launching a hybrid e-Power version of the Qashqai later this year as it pivots away from diesel in Europe toward an electrification strategy that focuses on hybrid drivetrains. 
Also launching this year are a hybrid version of the Juke small SUV and the new X-Trail midsize SUV, which will use the e-Power drivetrain. 
"We believe our European lineup will gain further momentum with introduction of e-Power models," Nissan Chief Operating Officer Ashwani Gupta said on the earnings call.
Gupta did not elaborate on the reasons for the 38 percent jump in revenue for the Qashqai or specify a time frame for the increase, but automakers have been able to grow profits during the chip shortage by reducing discounts, trimming lower-cost models and raising list prices.
Gupta said Nissan had made "significant reductions" in fixed costs in the region by moving the Sunderland plant to two shifts from three and closing the plant in Barcelona, Spain, which made the NV200 van and Navara pickup.