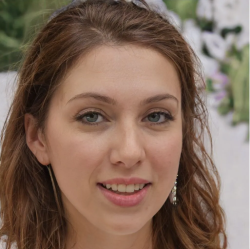 Latest posts by Jessica Thompson
(see all)
The first place many consumers encounter self-driving vehicles will not necessarily be in their driveways.
They might instead see autonomy at work in vehicles that haul away their trash or deliver their mail.
That's the premise of a new collaboration between Oshkosh Corp. and Robotic Research Inc., two companies that intend to focus on automating garbage trucks, fire engines and other specialty vehicles.
Competitors are pursuing deployment of robotaxis and long-haul autonomous trucks, but Oshkosh and Robotic Research believe vehicles operating at low speeds on repeatable routes in limited areas make for ideal first applications of autonomy.
Human safety operators may be considered constraints in those other operations, but in these work trucks, they're a key asset: They can monitor automated systems while performing other jobs.
"We're going to have the safety driver for quite a while, so let's just face that head on," John Beck, director of autonomy and active safety at Oshkosh, tells Automotive News. "We're not looking to deliver any drivers just yet. Some of the advantages, whether it be refuse collection or otherwise, the person behind the wheel can be doing other things."
Working together on a broad set of applications in both the driver-assist and autonomous realms, the two companies see automated-vehicle products reaching the market in the next three to five years.
As part of the commercial-vehicle partnership, unveiled late last month, Oshkosh made an investment in Robotic Research. Terms were not disclosed.
It's not the first time the two companies have paired. Oshkosh and Robotic Research have worked together on military-minded projects, along with Lockheed Martin and others, for the Tank Automotive Research, Development and Engineering Center, commonly known as TARDEC.
Much of the automated-vehicle technology that Robotic Research has developed for military uses and city buses generally fits the uses cases the company will be exploring with Oshkosh. But these will be more akin to last-mile challenges and come with their own nuances in which the company's experience in truck-yard automation can help.
"Some of these are large vehicles, like refuse vehicles, that are elephants in the china shop, you know — big vehicles on relatively small streets. So they require a lot of fine maneuvers, a lot of complicated maneuvers," Robotic Research CEO Alberto Lacaze said.
"It's not just driving around the neighborhood, it's also trying to figure out a trajectory that doesn't inconvenience the rest of traffic, which is sometimes possible and sometimes not. So it's a very unique kind of behavior — not, to our knowledge, addressed by other companies."
Those driving characteristics sound like mail-delivery vehicles, and Oshkosh is a manufacturer of such trucks.
In March, the U.S. Postal Service ordered 50,000 from Oshkosh, a $2.98 billion purchase that has fallen under congressional scrutiny because only 20 percent of them are electric vehicles.
Oshkosh stresses that it has no firm plans in the upcoming partnership to produce self-driving mail trucks for the Postal Service. But Beck did not rule out that possibility, using Level 3 automated systems.
"Refuse collection, or mail delivery, those are kind of the sweet spot for L3," he said.
He's not the only one to notice that alignment. In October 2017, the U.S. Postal Service Office of Inspector General identified seven different autonomous use cases that would benefit the service, including the prospect of vehicles that drove letter carriers from mailbox to mailbox while they prepared mail for the next address.
Automation, the inspector general wrote, holds more than the potential to increase fuel savings and operational efficiency. It presents an imperative.
"To stay competitive, it is worthwhile for the Postal Service, one of the largest fleet operators in the world, to continue testing that technology and refining its transportation strategy," the report said. "The Postal Service's current multiyear effort to upgrade its fleet makes this an opportune time to start laying the building blocks for an AV future."
Five years later, perhaps that work has started. Lacaze indicated that federal officials may still be determining how much automation it wants in those mail trucks, but he declined to discuss any particular Postal Service aspects of the work ahead.
However the collaboration plays out across a variety of specialty vehicles, the partnership marks continued momentum for Robotic Research, a Maryland company that started automated-vehicle development for military applications prior to the DARPA competitions that sparked the industry.
Last December, in the first funding round of the company's 20-year history, Robotic Research raised $228 million.
Participants included SoftBank Vision Fund and Luminar, the lidar-technology provider, which had never previously invested in an outside company.
Now Oshkosh joins the ranks of those investors.
"This investment and relationship is meant to product-ize," Lacaze said. "They're very familiar with our capabilities from our work on the military side. They know we're at the forefront of these areas that are not the highway environment. They're complicated, unstructured environments. So this is a very meaningful and clear joint partnership."