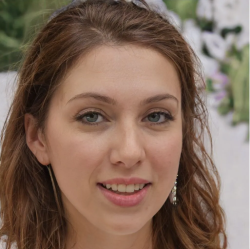 Latest posts by Jessica Thompson
(see all)
Penske Automotive Group Inc.'s first-quarter net income more than doubled, generating the retailer's most profitable quarter ever, as used-vehicle revenue surged and the company's car dealerships produced higher gross profits across all business lines.
Penske reported Wednesday that net income soared to $369.5 million, up from $183.1 million in the year-earlier period. Revenue jumped 21 percent to $6.98 billion.
Shares of Penske Automotive rose 5 percent in premarket trading Wednesday. They closed down 1.25 percent to $99.22 on Tuesday.
In addition to robust proceeds from the company's light-vehicle dealerships, which made up the bulk of its income, Penske reported that pretax earnings from its commercial truck dealerships more than doubled, while pretax earnings for its Australian unit jumped 75 percent. Income from Penske's ownership stake in Penske Transportation Solutions more than doubled.
CEO Roger Penske said the company this year has repurchased $184.1 million of common stock and has acquired or opened dealerships adding about $665 million in annualized revenue to the company.
"Our results were driven by strong performance across the entire business," Penske said in the company's statement.
During the first three months of the year, Penske bought a medium- and heavy-duty commercial truck business in Ontario. The company in January said it had opened a new Honda dealership in Leander, Texas. Penske this month acquired a BMW-Mini dealership and a collision center in Southern California and announced it had purchased three BMW-Mini stores and a collision center in the U.K.
Penske's CarShop standalone used-vehicle business continued to grow, as revenue more than doubled to $515.8 million on sales of 19,523 vehicles, up 71 percent. Penske operated 23 CarShop outlets during the quarter and plans to have 40 CarShop stores in the U.S. and U.K. by the end of 2023.
Q1 revenue: $6.98 billion, up 21 percent from a year earlier
Q1 net income: $369.5 million, up 102 percent
Q1 vehicle sales: 113,759 combined new- and used-vehicle sales, up 2.6 percent. On a same-store basis, Penske sold 109,218 new and used vehicles, down 1.3 percent. Penske didn't specify U.S. vehicle counts but reported that the number of new vehicles sold at U.S. dealerships fell 13 percent on a same-store basis while used-vehicle sales dropped 9 percent on a same-store basis.
Records: All-time pretax earnings, income from continuing operations and earnings per share for any quarter.
Ranking: Penske, of Bloomfield Hills, Mich., ranks No. 3 on Automotive News' list of the top 150 dealership groups based in the U.S., with retail sales of 195,384 new vehicles in 2021.