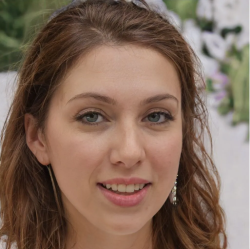 Latest posts by Jessica Thompson
(see all)
Penske Automotive Group Inc. is pausing on its goal to have its standalone used-vehicle CarShop locations sell 150,000 vehicles annually by the end of 2023, as it deals with higher costs of sales and vehicle acquisition woes.
Penske announced in February 2021 that it planned to expand its CarShop locations in the U.S. and U.K. to 40 by the end of 2023, up from 17 at the time, and nearly triple the unit's annual sales to 150,000 during the same period. It also aimed for the CarShop business by that time to generate annual revenue of between $2.5 billion and $3 billion and pretax earnings of about $100 million.
But the industry's vehicle shortage and increased competition to source used cars has disrupted Penske's ability to reach those goals. CarShop vehicle sales of 110,000 may be more realistic for 2023, CEO Roger Penske told Automotive News last month.
"Acquisition pricing is significantly higher, [and] our cost of sale is higher, which is putting pressure on margins," Penske said.
Penske told analysts in April that new-vehicle supply shortages have hurt used-vehicle affordability, and wholesale prices have continued to increase. In some cases, pricing on a 1- to 3-year-old used vehicle is near or above the price of a comparable new vehicle, Penske noted.
"We remain optimistic about the CarShop model," he said. "We will continue to grow CarShop based on the ability to procure affordable vehicles, which may impact our goal of retailing 150,000 by the end of '23, obviously reflecting our current market conditions."
Public rivals AutoNation Inc. and Sonic Automotive Inc. also have bullish plans to expand standalone used-vehicle centers through their respective AutoNation USA and EchoPark units. For example, AutoNation aims to have more than 130 used-only stores by the end of 2026, up from 11 today.
Penske opened six CarShop locations last year — two in the U.S. and four in the U.K. At the end of the first quarter, Penske had 23 CarShop outlets — eight in the U.S. and 15 in the U.K.
Penske during the first week of May closed two of its small CarShop express locations in the U.K., Penske spokesman Anthony Pordon said last week. Express locations, which are included in the overall store counts, are city center outlets where customers can order and take delivery of vehicles.
The shuttered express sites had increased costs and hadn't added incremental CarShop sales in the U.K., Pordon said.
Some locations under construction could have delayed openings. Penske has four full-fledged CarShop stores, which feature service departments and reconditioning centers, being built in the U.S. and U.K.
"We're going to monitor the market before we open those up," Penske said. "We're going to open at the right time."
CarShop sold 63,403 vehicles last year, up 19 percent from 2020. It generated $1.48 billion in annual revenue in 2021.
The business continued to grow in the first quarter of 2022, as revenue more than doubled to $515.8 million on sales of 19,523 vehicles, up 71 percent from the first quarter of 2021. CarShop's average transaction price rose 23 percent to $21,700, while its average gross profit per vehicle sold dropped 2 percent to $2,155.
The CarShop business is running at a sales rate that would produce sales of 80,000 to 90,000 vehicles in 2022, Penske said.
Penske said its cost per sale at its U.S. CarShop locations surged by $8,500 in the first quarter compared with a year earlier.
Before the inventory crunch, more than 90 percent of the vehicles CarShop sold were in the 0- to 4-year-old age group. Now that percentage is between 60 and 65 percent, as CarShop has had to turn to older vehicles, Pordon said.
With auction prices so high now, Penske said the company aims to self-source more vehicles — via such methods as trade-ins and direct purchases from customers — to sell at CarShop stores. And while U.S. CarShop stores boosted their self-sourcing percentage to 66 percent in the first quarter, Penske said finding the right affordable vehicles for the average customer has been tough.
"Our sweet spot in CarShop is $15,000 to $20,000, not $20,000 to $30,000, because you're now bumping up into a new retail opportunity," Penske said of the average vehicle sales price at U.S. locations. "And so we've had to look at the future and said, 'Look, let's slow down this faster growth until we can assure [ourselves] of acquisition at the right pricing.' And that's going to happen when the new-car volume starts to grow, and we get trade-ins."
Penske Automotive, of Bloomfield Hills, Mich., ranks No. 3 on Automotive News' list of the top 150 dealership groups based in the U.S., with retail sales of 195,384 new vehicles in 2021. It retailed 264,520 used vehicles that year, making it No. 5 on Automotive News' list of the top 100 used-vehicle retailers.