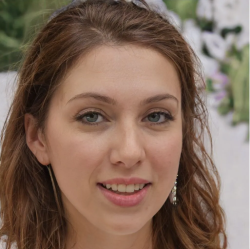 Latest posts by Jessica Thompson
(see all)
Polestar and Gores Guggenheim said Thursday that they had they completed their merger, raising approximately $890 million in gross proceeds for the EV maker.
This includes approximately $640 million from Gores Guggenheim, a special purchase acquisition fund (SPAC) with the remaining $250 million coming from top-tier institutional investors, Polestar said in a release.
Gores Guggenheim's listing under the ticker symbol GGPI will switch to the combined companies' new symbol, PSNY, and start trading on the Nasdaq New York on Friday.
"Listing on the Nasdaq is an incredibly proud moment for Polestar," Polestar CEO Thomas Ingenlath said in the statement. "We set out to create an outstanding new EV brand with the mission to accelerate the shift toward sustainable mobility."
Polestar, which was cofounded by Volvo Cars and Zhejiang Geely Holding in 2017, plans to increase sales volumes tenfold to 290,000 by 2025 from approximately 29,000 last year.
Testing the market
The listing will "test the market's appetite for performance and pure EV sub-brands," Bernstein analyst Daniel Roeska said in a note to investors on Tuesday.
"Cut through the distinct design language, and Polestar is simply Volvo Cars' BMW M or Mercedes AMG," he said.
Once listed, Volvo will own 47.2 percent of Polestar, while Geely founder and owner Eric Li will have a 39 percent stake in the EV maker, according to Roeska's estimates.
Volvo praised its subsidiary Thursday saying that the listing "is even more significant as it comes in a turbulent capital market environment."
Polestar will use the funds to fund continued investments in the expansion of its products, operations and its presence in new markets, Volvo added.
"We welcome this important milestone for the journey of Polestar," Volvo CEO Jim Rowan said in the release. "As our affiliate brand and important business partner Polestar plays a key role in our strategic direction to become fully electric by 2030 and shape the future of mobility."
Polestar and Gores Guggenheim noted on Tuesday that the preliminary redemption elections were expected to reach a maximum of 25 percent. The lower the number the better for redemptions, as it shows Gores Guggenheim's shareholders back the merger, according to a source close to the deal.
The merger was approved at a special meeting of Gores Guggenheim stockholders on Wednesday.
SPACs so far this year are averaging an 83 percent redemption rate. Only three of the 42 reverse mergers completed in 2022 have had a redemption rate below 50 percent, according to the source.
Polestar first announced plans to list as a public company on the Nasdaq with Gores Guggenheim last September.