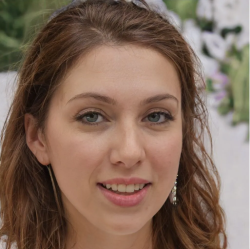 Latest posts by Jessica Thompson
(see all)
Qualcomm Inc. said Monday it completed its acquisition of Swedish tech supplier Veoneer's Arriver software stack, giving the semiconductor giant a larger foothold in advanced driver-assistance technology.
"Something like this positions us extremely well," said Nakul Duggal, general manager of Qualcomm's automotive business. "Traditionally, we've been a provider of silicon and software. But now, with this acquisition, we start to provide a full ADAS stack. We are moving up the value chain."
New York private equity firm SSW Partners closed on an acquisition of Veoneer on Friday. As part of a deal the parties agreed to in October, SSW then sold the Arriver business to Qualcomm on Monday.
Qualcomm said it would provide financial details about the acquisition during an earnings call this month. It was reported in October that Qualcomm and SSW would purchase Veoneer for $37 per share, representing a total equity value of $4.5 billion.
The move comes as Qualcomm continues to eye a larger role in the auto industry as companies roll out next-generation advanced driver-assistance and automated driving systems.
Duggal said the company will continue to seek new partnerships with automakers. For example, BMW and Qualcomm said last month that they would offer an autonomous driving platform they developed together for use by other automakers after it appears in BMW cars from 2025 onward.
That system would use Qualcomm's Snapdragon Ride platform, into which the company plans to incorporate Arriver's computer vision, drive policy and driver-assistance assets.
"This will allow us to be able to have a turnkey solution, where we as Qualcomm can provide a full ADAS stack," Duggal said. "This opens up a lot of opportunities for us."
The remainder of Veoneer's business remains owned by SSW Partners. In a news release, Veoneer said SSW is in the process of looking for "strong, long-term strategic partners" for the company's active safety and restraint control systems units.
In the meantime, SSW "will ensure the smooth continuation of business activities for both customers and employees," Veoneer said.
Veoneer also said it would expand its collaboration with Qualcomm, with the companies signing a new agreement that "ensures continuation of service and support for customers" and outlines future collaboration in the development of advanced driver-assistance systems.
Shares in Qualcomm gained 4.6 percent to $153.81 at the market close, dropping slightly to $153.75 in after hours trading.