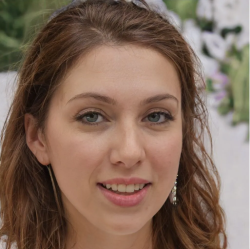 Latest posts by Jessica Thompson
(see all)
LONDON – Renault CEO Luca de Meo said the automaker will decide in the coming weeks on the future of its operations in Russia, where it suspended operations in March following the invasion of Ukraine.
"Negotiations are still ongoing," CEO Luca de Meo said at the FT Future of the Car 2022 conference on Monday, adding that leaving Russia entirely involves writing down the value of its assets. "But we also know that we've been working for 10 years investing a lot of money there so we are also here to protect our assets and what we've done."
In late April, Russia said Renault would transfer its 68 percent stake in Russia's biggest carmaker AvtoVAZ, which makes the Lada brand, to an auto research institute for one symbolic ruble. Renault has not commented on that report.
The remaining 32 percent of Avtovaz is held by Russian defense conglomerate Rostec.
Russia is Renault Group's second-largest market outside of France. Lada has more than 20 percent of the market, and de Meo had planned to combine the brand with Romanian brand Dacia to share platforms and development costs.
Even though Russia accounted for a large portion of Renault's profits last year, de Meo said the revenue stream was not integral to the group's finances because much of it was used to service Avtovaz's debt. The Russian automaker was deeply unprofitable until 2018, after Renault fully integrated it into its balance sheet.
"It's not going to have a huge impact on our ability to finance other projects," de Meo said.
Renault says it has invested about 2 billion euros in AvtoVAZ in the last decade, including upgrading the huge Togliatti factory. 
De Meo said Monday that Renault was trying to find a way to preserve jobs for its employees in Russia. He characterized the decision in late March to leave Russia as "painful" but said there were more important issues right now than corporate profits.
"We obviously have a responsibility to our 45,000 employees in Russia," he said. "So we are looking at a solution that will allow them to keep a job into the future."
Reuters contributed to this report