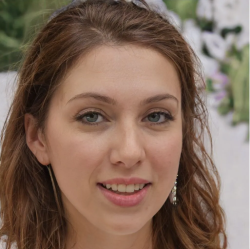 Latest posts by Jessica Thompson
(see all)
Two men in Rochester, New York, have been arrested following a chaotic car chase that ended right in front of the house of a resident with a Ring security camera.
Video from the camera that was shared on Reddit by user Saiits shows what appears to be a Nissan SUV rounding a corner at a high rate of speed and potentially sliding into another vehicle that was slowing down for the intersection. As the SUV slides, it begins to roll, completing one and a quarter rotations, ending up on its left side.
"It looked like a movie, like a scene from a movie," Sean Irizarry, whose home this happened in front of and who can be seen running towards the SUV in the video, told Rochester First.
Read Also: Low-Speed SUV Flip Reminds Us That The Bigger They Are, The Harder They Fall
Irizarry runs towards the car until police race up to the scene, exiting their vehicles with guns drawn, prompting him back away.
"I heard some screeching, so I could hear the car accident, and I ran to the front of the driveway, and that's when I (saw) the car flip over right in front of the driveway," he said, thinking it was just a normal accident. "The police officers pulled up and they came out with their weapons drawn and so that made me want to — well, I just ran away."
As police pull up, two men can be seen getting out of the flipped SUV through its windshield and running away. One of the vehicle's occupants appears to be tackled by a police officer before leaving the frame of the video.
Fortunately, following the incident, the men were only treated for minor injuries at a nearby hospital and they are the only people reported to have suffered injuries as a result of this crash.
Police arrested two suspects, identified as Javar Marshall, 21, and Nasir Schifano, 19, on two counts of Criminal Possession of a weapon in the second degree. Police claim the chase began when the vehicle failed to stop after police attempted to pull it over. The reason police were attempting to pull the vehicle over is unknown.