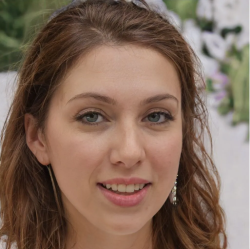 Latest posts by Jessica Thompson
(see all)
Rivian Automotive Inc. is slashing production targets for its electric vehicles, backing off on price hikes for some customers and posting huge financial losses.
But the young automaker still has ambitious plans.
In the short term, there's not a lot the California EV startup can do to speed output of the R1T pickup, R1S SUV and EDV delivery van, given supply chain bottlenecks for critical parts.
CEO RJ Scaringe said Thursday the Amazon-backed automaker continues to put maximum pressure on suppliers as it tries to surpass a production target of 25,000 vehicles this year, which is half the number it could make at its Normal, Ill., assembly plant if it had enough parts in the pipeline.
"While the near-term industry conditions remain very fluid, our path to creating long-term value is unchanged," Scaringe said during the company's fourth-quarter earnings call Thursday. "We are targeting the most attractive market segments with exceptional products."
Rivian reported a net loss of $2.46 billion in the fourth quarter compared with a loss of $354 million a year earlier. Revenue during the latest period tallied $54 million, well below investors' expectations of $60 million, according to Reuters.
Shares in Rivian plunged 13 percent to $35.93 in after-hours trading late Thursday — after falling 6.3 percent during the day's trading session.
Company executives said the EV maker will continue to make big investments as it rolls out a long-term business plan. For example, new versions of the R1T and R1S are now available to order, although some of the recently added configurations won't be available until 2024.
While the launch versions of the R1T and R1S only came with quad motors and the automaker's large battery pack, Rivian is now taking orders on dual-motor versions with battery options that are both bigger and smaller. That creates a broader range of starting prices, Rivian said, from $67,500 to $95,000.
The smaller, standard battery uses lithium-iron phosphate chemistry, which is different than traditional EV batteries that use mostly nickel. Tesla is also moving toward so-called LFP batteries to save on cost, since nickel was already getting more expensive before the recent jump in commodity prices.
"With our portfolio of three different battery packs and two different drive configurations, we have a really nice mix of options for customers," Scaringe said. "When you take a step back and look at the product at the new pricing levels, it is very competitively priced."
Scaringe also said that Rivian is developing a propriety 800-volt battery architecture, which has advantages over the current 400-volt system. And the company plans to build motors in-house in the near future, rather than relying on outside suppliers.
Scaringe said Rivian also is looking to build its own batteries in the future.
One measure of Rivian's new approach to pricing came this month when the company attempted to apply March 1 price hikes to both current reservations and new orders.
While the move generated backlash among early adopters and prompted Rivian to backtrack, it also provided some valuable feedback for the company, executives said.
Existing reservation holders who canceled orders in response to the price hikes mostly returned once the increase had been rescinded for orders made before March 1. And new orders — at the higher prices — continued to roll in at a similar pace than before the hike, validating the new pricing.
Rivian said it now has 83,000 preorders for the R1T and R1S, compared with 71,000 reported in December. Separately, it has an initial order of 100,000 vehicles from Amazon for the EDV vans. The automaker said Thursday it has built just 2,425 vehicles since launching output in the third quarter.
Despite strong consumer demand, Scaringe said the company made a mistake by surprising early adopters with the price increases. The company backtracked in just two days and quickly apologized for the misstep.
"This wasn't driven by some mass cancellation," Scaringe said of Rivian's decision to honor the original prices. "But rather, the recognition that the brand we're building is the foundation, is the platform upon which ultimately we're going to be selling millions of different vehicles per year."