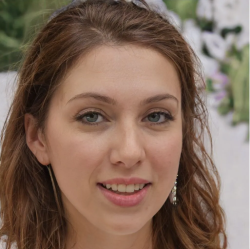 Latest posts by Jessica Thompson
(see all)
Rivian signage at the Nasdaq on their IPO day, November 10, 2021 in New York.
Source: Rivian
Shares of Rivian Automotive tumbled in after-hours trading Thursday after the company missed Wall Street's fourth-quarter earnings expectations and forecast a modest increase in vehicle production for 2022.
Shares of the automaker were down by more than 14%, after earlier hitting a new 52-week low Thursday.
Rivian said it expects to produce 25,000 electric trucks and SUVs this year, as the electric vehicle start-up battles through supply chain constraints and internal production snags. It said reservations for its vehicles have reached about 83,000 as of March 8, up from 71,000 in December.
"In the immediate term, we are not immune to the supply chain issues that have challenged the entire industry. Those issues, which we believe will continue through at least 2022, have added a layer of complexity to our production ramp-up," the company said in a letter to shareholders Thursday.
The increase in production will come alongside an adjusted operating loss of $4.75 billion and capital expenditures of $2.6 billion this year, the company forecasted Thursday when reporting its fourth-quarter results.
Here's how Rivian performed, compared with analysts' estimates as compiled by Refinitiv:
Adjusted loss per share: $2.43 vs. $1.97 a share expected
Revenue: $54 million vs. $60 million expected
For 2022, Refintiv consensus estimates put Rivian's full-year adjusted loss per share at $4.97 and revenue at about $3.16 billion. Rivian did not disclose a revenue forecast.
Rivian reported an adjusted operating loss of $2.8 billion for 2021, including $1.1 billion in the fourth quarter. Its net loss was $4.7 billion in 2021, including $2.5 billion during last quarter.
The company remains financially sound, with $18.4 billion in cash on hand at the end of last year. Rivian has said it expects capital expenditures to be about $8 billion through the end of 2023. The company previously set a production goal of 150,000 vehicles per year by that date.
Rivian CEO R.J. Scaringe said the company would be capable of producing more than 50,000 units this year if there were no problems in the supply chain.
"We're working as hard as we can to get the suppliers ramped," he told investors Thursday.
Shares of Rivian, which went public in November, are down about 60% this year, after the company missed production targets for 2021.