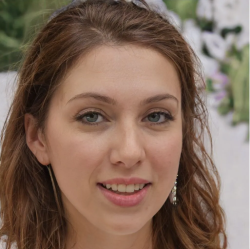 Latest posts by Jessica Thompson
(see all)
TURIN – Stellantis will engineer its coming STLA Small and Medium electric-vehicle platforms in Europe, CEO Carlos Tavares said. 
The new platforms are defined by Stellantis as "BEV by design," meaning that they are being developed mainly for battery-powered vehicles but could also support internal combustion variants where there is a demand for them.
Tavares, speaking at a news conference Thursday here, did not give specifics about the development of the STLA Small and Medium platforms. 
Asked by Automotive News Europe if the group's other two future EV platforms, STLA Large and STLA Frame (for body-on-frame vehicles), would be developed in North America, Tavares smiled but did not give a direct answer. 
Tavares confirmed that Stellantis would build a total of four models for three of its brands on STLA Medium in its factory in Melfi, southern Italy. ANE previously reported that the models will include two for DS and one each for Lancia and Opel/Vauxhall.
The four new architectures are expected to each underpin the production of up to 2 million vehicles annually, Stellantis said in 2021.
"The four platforms are designed with a high level of flexibility and parts sharing, to create scale economies," Stellantis' head of Italy, Santo Ficili, said last October. "In this way, each platform will be able to support [the production of] up to 2 million units every year."
The STLA platforms are notable for their longer range compared with most current electric cars. Their specifications and intended purposes include:
STLA Small: Vehicles on this platform will be 3500 to 4300 mm long, and have battery packs of 37 to 82 kilowatt-hours with a range up to 500 km (300 miles), the company said last year in its EV Day presentation. They will include small and "entry compact" vehicles mainly from Citroen, DS, Fiat, Lancia, Opel/Vauxhall and Peugeot. They are set to debut in early 2026, with the Jeep Renegade small SUV successor.
STLA Medium: Vehicles will be 4350 to 5000 mm long, and have battery packs of 87 to 104 kWh and a range up to 700 km (440 miles). They will include compact and midsize models for many of Stellantis' 14 brands. The first models would launch in early 2024, possibly with a new flagship crossover for the DS brand.
STLA Large: Vehicles will be 4650 to 5400 mm long, have battery packs of 101 to 118 kWh and a range up to 800 km (500 miles). It is intended for high-performance midsize and large vehicles, for the Alfa Romeo, Chrysler, Dodge and Jeep brands. The first launch is planned for 2024, with a model identified as a "performance muscle car" for Dodge, according to Stellantis' "Dare Forward 2030″ plan announced on March 1.
STLA Frame: Models will be 5400 to 5900 mm long, and have battery packs of 159 to over 200 kWh and a range up to 800 km (500 miles). It will be used for body-on-frame vehicles for the Ram and Jeep brands. Debut is planned to begin in 2024, possibly on a full electric version of the Ram light-duty pickup.