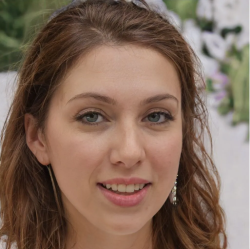 Latest posts by Jessica Thompson
(see all)
TURIN – Stellantis will have to soon close its van factory in Russia because it is running out of parts, CEO Carlos Tavares said.
Stellantis had previously said it was suspending imports and exports of vehicles with Russia, following the invasion of Ukraine last month. It operates a factory in Kaluga, 150 km (93 miles) southwest of Moscow, in partnership with Mitsubishi motors, where it builds midsize commercial vans for Citroen, Opel and Peugeot for the Russian market. 
Exports to Europe had been planned, as well as production of Fiat-branded vans. The factory built about 11,000 vehicles in 2021.
Stellantis said on March 24 that Kaluga was continuing to operate, but at a lower output amid parts shortages, and that it potentially would have to close. Tavares has said that Stellantis could move some van production from Kaluga to plants in in Hordain, France, and Luton, England.
He has said that Russia accounts for 20 million to 30 million euros ($33 million) of profit annually, making any impact on the automaker's overall operations negligible. 
Speaking at a news conference in Turin on Thursday, Tavares did not say whether the company was considering a writedown of the value of Kaluga or feared it could be seized by Moscow if operations halted. Russian officials have said that foreign companies who withdraw from the country over the war with Ukraine could face repatriation of their properties.
Hundreds of foreign companies have announced full or partial withdrawals from Russia following the invasion of Ukraine, or said they were stopping production because of supply chain difficulties. Volkswagen Group has already halted operations at its own factory in Kaluga, and Ford and BMW have also suspended operations in Russia. 
Renault, which has the largest exposure of any automaker to Russia, said last week that it was suspending operations at its Moscow factory and that it would "assess" the future of its Avtovaz unit, which makes the market-leading Lada brand. It is also preparing to take a noncash charge of more than 2 billion euros ($2.2 billion) related to its Russian operations. 
Reuters contributed to this report