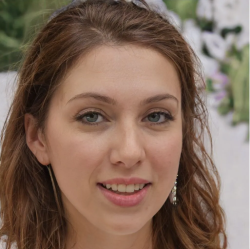 Latest posts by Jessica Thompson
(see all)
An Israeli startup says that by 2032, it will have batteries ready for mass production that can give an electric vehicle 100 miles of range in just two minutes of charging.
StoreDot released the target this month as part of a road map outlining how the company expects its fast-charging battery tech to evolve over the next decade.
In a March 2 news release, StoreDot said it was "firmly on track" to mass-produce fast-charging lithium ion battery cells in 2024 that can generate 100 miles of range on five minutes of charging. Likewise, it said it was in "advanced stages" of developing semi-solid-state technology that could bring charging times for that range down to three minutes by 2028.
"Our ultimate goal, though, and one that is absolutely in our grasp, is to produce cells that will revolutionize charging times, achieving 100 miles of range in only two minutes," StoreDot CEO Doron Myersdorf said in a statement. "This breakthrough performance that was once considered impossible [will be] achievable with StoreDot's technology in just 10 years from now."
StoreDot — which has backing from Daimler, Samsung and VinFast, among other companies — said its battery cells capable of delivering 100 miles of range in five minutes are being tested in real-world conditions with "a number" of automakers, though the company did not disclose which ones.
Myersdorf said StoreDot released the timeline to give automakers a "clear, realistic and hype-free road map" of its product plans over the next several years.
"After intense development of our silicon-dominant chemistries, we will be mass- production ready by 2024, delivering a transformative product that will overcome the major barrier to the widespread adoption of electric vehicles — charging times and range anxiety," he said.
StoreDot's technology differs from many others in the booming EV battery space when it comes to battery chemistry. According to the company's website, StoreDot replaces a traditional lithium ion graphite anode with silicon that it says is "synthesized together with proprietary, small-molecule organic compounds," resulting in fast charge times.
In an interview with Automotive News sibling publication Automotive News Europe last year, Myersdorf said that because carbon-based, graphite anodes have high electrical resistance, charging them with high rates of power can create dendrites. Those tiny, needlelike dendrites can lead to a battery short-circuiting.
"However, if you replace carbon with silicon, germanium or tin, the anode becomes more conductive, allowing ions to diffuse into the active material far more quickly," he said.